Reliance Jio surprised millions of its fans Friday evening by announcing a free extension to Jio Prime membership, which expires Saturday, March 31. As joyous as this news is for existing Jio customers, they'll be glad to know that the newbie telecom network is the best one out there.
The Telecom Regulatory Authority of India (TRAI) regularly tests 4G speeds of different carriers in the country. In the report for the month of February 2018, TRAI found that Reliance Jio topped the charts for 4G download speed in India and left its rivals far behind in the race.
The test results generated by TRAI's MySpeed app placed Reliance Jio on top of the list with a speed of 21.3Mbps, which is higher than the speeds of Airtel and Vodafone combined. According to the results, Airtel clocked 8.8Mbps download speeds while Vodafone came in third with 7.2Mbps download speeds. Finally, Idea Cellular ranked fourth with 6.8Mbps download speeds.
But the tables were reversed in the case of upload speeds. Idea Cellular topped the list with 6.9Mbps, Vodafone came in second with 5.5Mbps, Jio clocked 4.5Mbps and Airtel came in last with upload speeds of 3.9Mbps.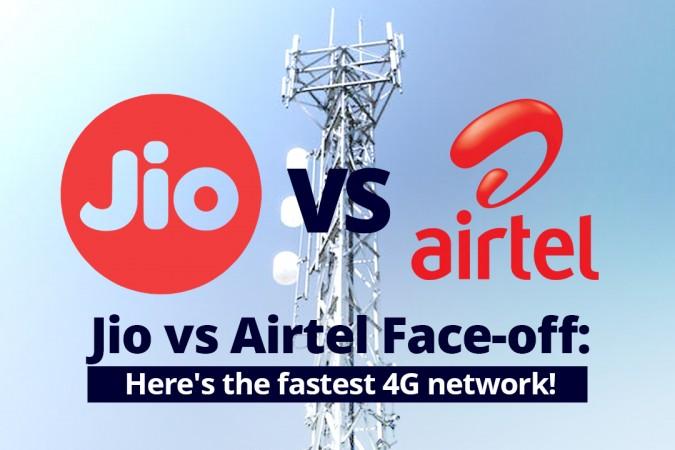 Jio's performance in February 2018 bests its own from the previous month, but other telcos didn't improve like the way Jio did. In January, Jio had clocked 19.4Mbps 4G download speeds, while Airtel and Vodafone hit 8.8Mbps and 7.1Mbps, respectively. Idea Cellular had clocked 7Mbps in January.
Reliance Jio's state of the 4G internet in 2018 has improved impressively. Going by TRAI's previous report on the Independent Drive Tests conducted across four Indian cities in Q4 last year, Jio trailed behind Airtel, Vodafone and Idea.
Reliance Jio had clocked 5.35Mbps during the quarter, while Airtel topped an average 4G download speed of 8.15Mbps. But TRAI's Independent Drive Tests were conducted while covering hundreds of miles in radius with select hotspots near Indore, Nagpur, Bhubaneswar, and Mysore.
The Indian telecom industry has undergone major changes since last year. With Jio's entry into space, there have been several changes to the way prepaid plans are offered to customers. The 4G data packs have never been cheaper, voice calls are practically free to any network, and consumption of internet on mobile phones has spiked enormously.