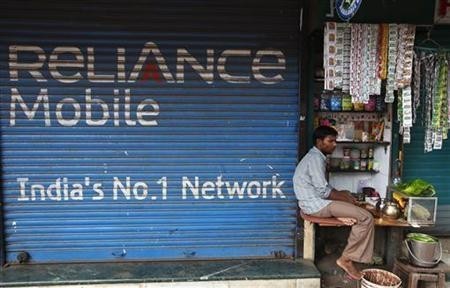 Reliance Communications has signed an exclusive deal with PC maker Lenovo to launch smartphones into India's burgeoning smartphone market.
The new partnership, announced on Thursday, will bring out an array of smartphones which could work on both CDMA and GSM network simultaneously. Reliance said it will roll out 4-5 smartphones in the next six months.
"This is an important step in redefining India's CDMA device ecosystem. In the next six months, we plan to launch 4-5 more smartphones and tablets, which will be priced attractively to have a full bouquet of smart devices," said RCom President and CEO (Wireless Business) Gurdeep Singh, PTI reported.
The first lot of smartphones is expected to reach stores in March and each device is likely to be priced in the sub ₹8,000 price range.
According to reports, the smartphones will run on Android operating system powered by a dual-core 1 GHz processor. The handsets will be made available across 2,500 Reliance stores and 1,000 Lenovo outlets. Reliance said it will offer data plans with the smartphones.
"In line with our endeavour to develop the CDMA device ecosystem, the co-branded smart-phones are set to offer a superlative customer experience in terms of device, speed and coverage on our high speed data network offering the widest footprint across the country," said Singh.
Elaborating on the partnership with the Anil Ambani-led company, Lenovo Group SVP and President (LBG) Liu Jun said, "India's smartphone market is booming and predicted to grow even faster in the coming years. Lenovo's partnership with Reliance creates strong synergies that leverage the unique strengths of Reliance and Lenovo."
In 2012, the China-based PC maker marked its foray into domestic smartphone market with five smartphones priced between ₹6, 500 and ₹28, 500.