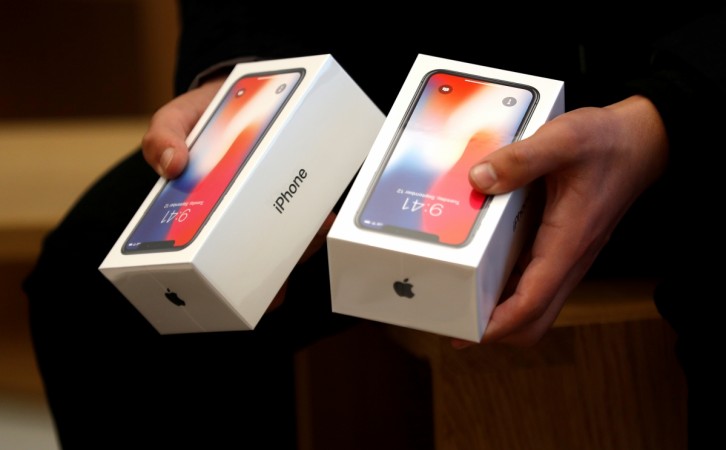 If the iPhone's high price has been the only deterrent for you from buying the Apple product, then that factor will soon stop to come in your way as refurbished phones will soon be available at 40 percent of the price of new iPhones.
Earlier, plans to sell refurbished iPhones have received strong resistance in India, and Apple's proposal to import old iPhones and sell them for a cheaper price has been struck down by the government as it turns India into an e-waste dump yard. But third-party distributors like Ingram Micro and HCL are exploring their way into the untapped refurbished smartphone market in India.
These distributors are able to fly under the government's radar by sourcing old handsets locally and refurbishing them before selling at a lower cost. According to a report in The Economic Times, three senior industry executives said that the participating distributors will sell refurbished iPhones first and then expand the range to include flagship models from other brands like Samsung.
Such a move certainly boosts sales of premium phones. From a consumer point of view, sales of refurbished iPhones in India will spike interest mainly due to their low pricing. The report states that refurbished iPhones will be 40-60 percent cheaper than the current selling price of new iPhones.
"This year, organized selling of refurbished handsets will pick up which was earlier done in the grey market. It will be a big market if the pricing is correct and there's warranty support," CEO of a leading phone retailer was quoted as saying by ET.
Participating distributors have reportedly reached out to leading cell phone retailers to sell refurbished handsets in an attempt to organize the largely unorganized market. Apart from HCL and Ingram Micro, other leading distributors Redington and Europe-based Phoneup have also entered India to sell refurbished devices, the report adds.
International Business Times India has reached out to Redington for some clarification or confirmation about such plans. We are yet to receive a reply from the distributor.
Those looking to buy refurbished iPhones should keep an eye out for Ingram Micro, which will soon be launching refurbished devices under its own brand. To end any skepticism that comes with refurbished phones, Ingram Micro has partnered with Dixon Technologies to offer a six-month warranty on iPhones.
Refurbished smartphone market in India
Sales of refurbished smartphones, including iPhones, is quite popular and well-organized internationally. In India, there are no proper undertakings to streamline refurbishing and selling smartphones. In fact, second-hand sales of smartphones are quite popular in India, and users rely on platforms like OLX and Quikr or go through offline retails for exciting offers on exchanges or cash back while purchasing new phones.
The refurbished smartphone market can pose a threat to these platforms, but the plans still seem preliminary as there is no fixed date mentioned in the report. Refurbished iPhones sold through some official means of channels might become a reality at some point. Until then buying used iPhones from OLX, Quikr and other offline traders are the best alternatives to get cheaper iPhones.
IBTimes India has reached out to OLX and Quikr to understand the impact refurbished smartphone sales through official channels will have on their platforms. We'll update once we hear from them.
It's also surprising that the refurbished smartphone market in India has gone unnoticed for so long. Besides benefitting consumers, it is also a $3-billion market, which is dominated by the unorganized sector, ET reported.