India, the fastest growing smartphone market in the world, is one of the top priorities for smartphone vendors around the globe. Unlike a few years ago, when everyone would just walk into a store to pick up a new smartphone, companies have brought stores to people's home by selling phones through online e-commerce platforms.
With the mention of online sales, the one smartphone brand that comes to mind is Xiaomi. And why not? After all, the Chinese tech giant accounts for almost 50 percent share of online smartphone sales in India, and it was at par with Samsung with an equivalent market share of 23.5 percent during July-September quarter last year, IDC report had revealed.
But Samsung, which has dominated the Indian smartphone market for far too long, isn't letting go of its authority so easily. According to a new report by ET, Samsung India is planning to launch a new smartphone series that will be available exclusively online. The motive behind such a move is pretty clear – disrupt Xiaomi's sweeping success.
In the thrid quarter of 2017, Samsung registered 39 percent quarterly growth and 23 percent year-on-year growth. The key smartphones that contributed to almost 60 percent of the company's volume inlcuded Galaxy J2, Galaxy J7 Nxt and GalaxyJ7 Max, according to IDC.
"Samsung wants to extend its lead with Xiaomi which is possible by expanding e-commerce sales while consolidating its presence in offline channels. It will ensure that the 1.5 lakh brick-and-mortar stores selling its handsets are not neglected since Samsung knows it will take time for Xiaomi to build such a vast offline network," a senior industry executive was quoted as saying by the Economic Times.
But, the competition Samsung faces in the online space from Xiaomi isn't going to be easy to replace. Xiaomi is quite popular among online shoppers, and the company's strategy to deliver phones that are high on hardware specs and low on price has worked in its favour ever since Xiaomi entered into the country three years ago.
Samsung has a robust plan to avoid any backfire. The South Korean leader wants to take a page from Xiaomi's playbook and launch its new phones that are high on specs with aggressive pricing. The report suggests that Samsung's new series will target Rs 5,000-15,000 price bracket, which is a sweet spot for budget premium phones. Xiaomi Redmi Note 4 is a great example of that.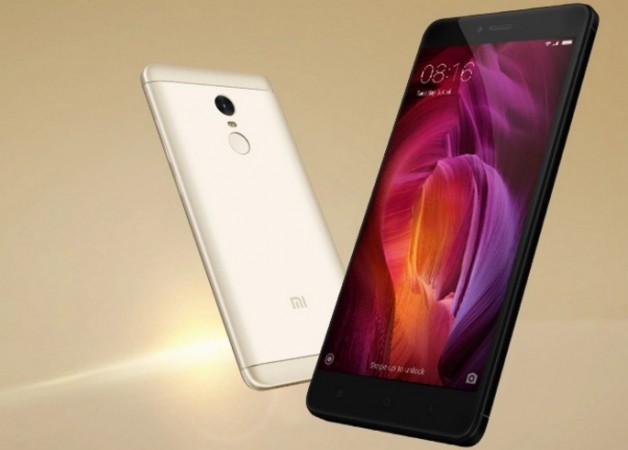 With a phone like the Redmi Note 4 from Samsung, at a time when Xiaomi is on the heels of launching the Redmi Note 5, it's hard to predict who the winds will favour this time. But Samsung doesn't want to leave any stone unturned in its drive to displace Xiaomi from the top spot.
Samsung is also reducing the number of online partners down to 2 or 3 in each region to better control margins and have aggressive planning. Looks like Samsung has thought this through.
"The layers of distribution for online sales are also being cut to ensure margins are better controlled, which can be passed for aggressive pricing," another executive is quoted as saying in the report.
That said, this isn't the first time Samsung is attempting to gain dominance in the online e-commerce space. Samsung has online-exclusive On series of smartphones in India and it recently launched the Galaxy A8+ via Amazon for Rs 32,999. With the new pricing, Samsung has a better chance of competing against Xiaomi as the company is focusing on aggressive pricing for feature-packed phones.