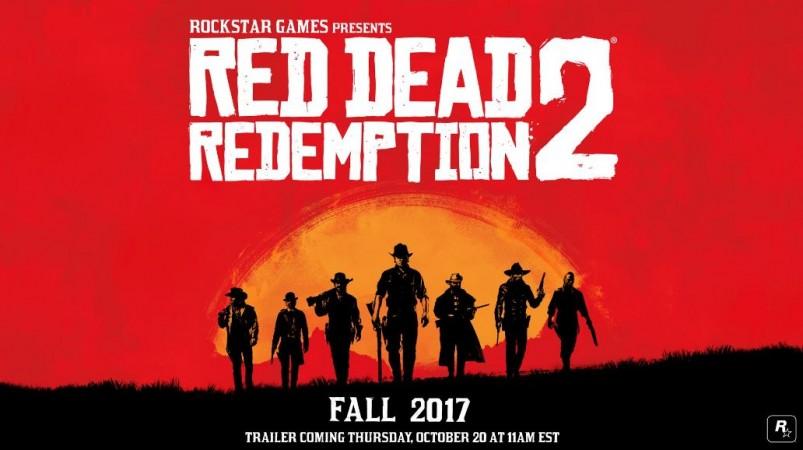 The much awaited open-world action-cum-adventure title Red Dead Redemption 2 has now received a seemingly confirmed release date and certain notable in-game aspects have also surfaced. Now, Red Dead Redemption 2 would be released during fall 2017; this information adds to earlier reports that had pegged the release of the game in 2017 but without an exact timeline.
As per an Express UK report, which claims to have quoted trusted inside sources at Rockstar, those waiting to play Red Dead Redemption 2 can expect as many as three in-game playable characters similar to Red Dead Redemption 1. These new characters would belong to the John gang.
Another aspect that has surfaced, from the above report, is the fact that there would be unexpected in-game turns and twists bearing uncanny resemblances to those within Grand Theft Auto 5 (GTA 5). Talking about Rockstar's GTA franchise, the next-gen increment that is tentatively titled GTA 6 by loyalists is pegged for release soon. A realistic timeline for the release of GTA 6 is given here.
Now, moving to Red Dead Redemption 2, it is worth noting that the game would officially offer an online gameplay mode. This is rumoured to be seeded to the game at a future point of time after the release of Red Dead Redemption 2.
Finally, loyalists of Red Dead Redemption now have the opportunity to pre-order the title before anyone else at e-tailer Amazon (that has priced the game at $60), which has pegged the release date of the title to take place on December 31, 2017.