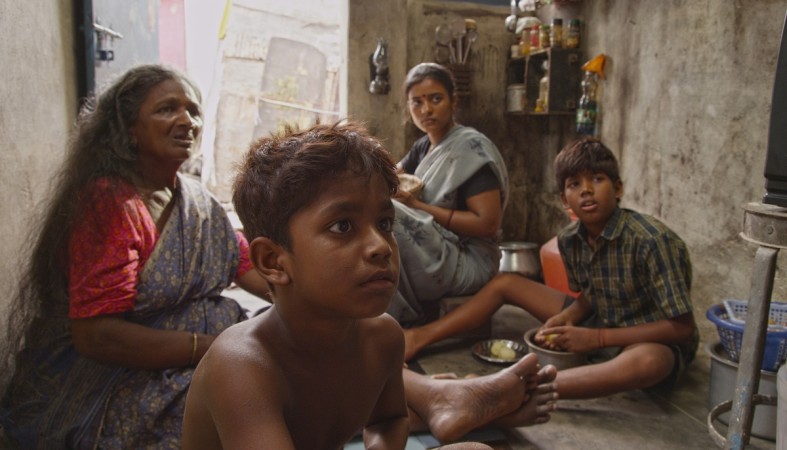 "Kaaka Muttai," winner of two National Film Awards and favourite at the international film circuits, was released worldwide last weekend. Haven't watched it yet? We suggest, you must watch it.
The film, jointly produced by Dhanush and Vetrimaaran, narrates a story of two slum children in Chennai, whose desire is to taste a pizza.
M Manikandan directorial "Kaaka Muttai" is presented by Fox Star Studios, and has been receiving accolades from across the globe including standing ovations at the Toronto Film Festival and the Dubai International Film Festival.
In fact, the latest box office reports suggest that the film has earned ₹3.37 crore in the opening weekend.
Here's why you must catch the next show available:
Language no Barrier
The film touches the right chord in every sense. It reaches out to you at an emotional level, so even those who don't understand Tamil can relate to the story very well.
Not Just Another Award Movie
A common perception is that a National Award-winning movie will be an art film or a documentary, which lacks elements of entertainment. But "Kaaka Muttai" overcomes this belief and proves to be a family entertainer that showcases real-life moments in a very non-satirical way.
Plot is Key
Interestingly, Manikandan hasn't taken a complicated plot to show the struggles of poor people living in the slums. Instead, he has tweaked it around a very light-weight theme that touches all nuances of life. This makes the film captivating leaving behind any dull moments.
It's Not a Child's Play
The two kids in the film are the most endearing. Since the whole story revolves around these two kids, you can't help but just feel attached to them. They really have that charming effect on you.
....And it's Humourous
There are various moments in the film that add to the subtle humour. There are scenes like where the grandma attempts to bake a pizza, and another where the kids are on a toy car ride --- all these will just leave you in splits.
Oh, so Innocent
The portrayal of the innocence of the kids is the highlight of the movie. And this stands out very well during the climax when the children rattle out a dialogue about pizza. Their reactions, fear, shyness and emotions have been delivered very realistically.
Pizza For All
How the pizza attracted the kids and changed their lives has been beautifully portrayed in "Kaaka Muttai." This film not only focuses on the life of slum-dwellers, but also showcases how our society is ruled by urban poverty, media, economic imbalance and politics in a very entertaining way.