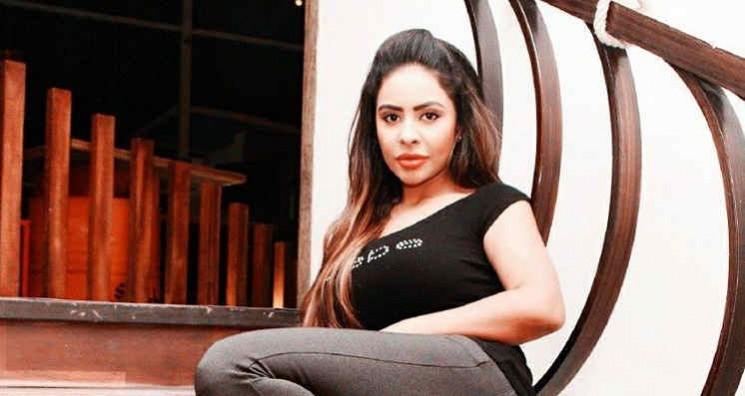 Sri Reddy's explosive claims of sexual exploitation against Tollywood (recently against Kollywood) bigwigs raised many eyebrows, initiating a debate on the prevalence of casting couch in the entertainment industry. She stripped in front of the Telugu Film Chamber of Commerce office in Hyderabad in April and since then had accused many names like Kona Venkat, Vakada Appa Rao, Abhiram Daggubati and others of luring her into bed after promising her good roles in films.
But why did Sri Reddy not refuse to sleep with industry stalwarts when she had an option to clearly say "NO" to casting couch?
The Telugu actress recently revealed that she chose to slip into bed with celebrities because she wanted to fulfill her ambition of becoming an actress and to survive in the industry.
She said that she has been living alone separately from her family for the past ten years and has been paying her bills herself, stating that it is difficult for a lonely girl to pay for her expenses without proper work. She claimed that MAA, the Telugu film organisation, has unofficially banned her from the industry and she agreed to sleep with celebrities who promised her film offers and to earn a living.
Sri Reddy, in her recent Facebook post, revealed that she agreed to have slept with a limited number of celebrities. She also clarified that her list is small as compared to other actresses whose names she chose not to reveal. Her clarification comes soon after social media users began discussing her long list of celebrities who sought sexual favours from her in the past.
She recently revealed how actors and directors lure young actresses into sleeping with them in exchange for better roles and recommendations.
Lately, Sri Reddy has shifted her focus to Kollywood and targetted some big names in Tamil cinema like Srikanth, Raghava Lawrence and director AR Murugadoss.
In an earlier Facebook post, Sri Reddy had expressed her disappointment that Tollywood has failed to solve the casting couch problem even after she exposed multiple names and shared their private WhatsApp messages on social media.