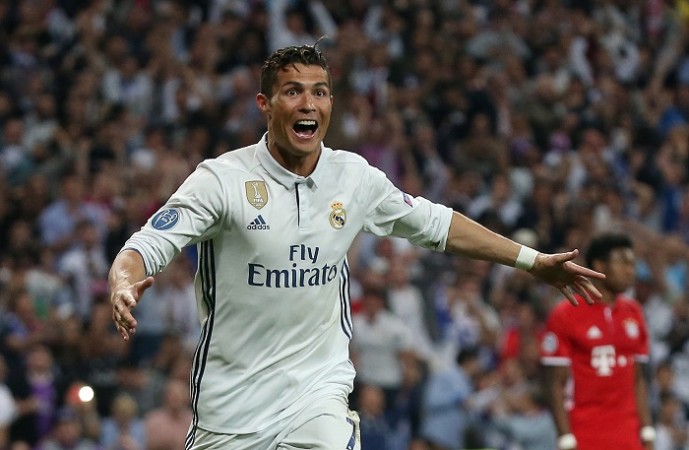 The biggest match in the La Liga which is also set to be a title deciding match for both teams this weekend is set to take place as Real Madrid are set to take on Barcelona in the first El Clasico of 2017. Real Madrid are currently top of the La Liga table with 75 points, three ahead of Barcelona and with a game in hand.
If Zinedine Zidane and his men can come out of this match with a win and win the game they have in hand, they will certainly be favourites to claim the La Liga title. The Real Madrid players will be full of confidence heading into this all important match, having just defeated Bayern Munich in the Champions League.
Also read: Arsenal and Chelsea on alert as Isco says he could leave Real Madrid in the summer
Barcelona on the other hand have not been at their best at all this season having won just two of their last five matches in all competitions, but Luis Enrique and his men will not want to give in so easily as a win in this match will get them straight back into the title race.
There is not a lot to separate two of the biggest teams in Spain at the moment as the head to head record from the last five matches are all square. However, a point to note here is that out of a total of 265 El Clasico matches played, Barcelona have won 109 of them and have also won more away matches than Real Madrid too. So all is not lost for Enrique and his men after all despite their inconsistent form this season.
While Barcelona hold a better record against Real Madrid in all competitions, Real Madrid have a better record against them if you only consider La Liga matches. Real Madrid have won 72 matches compared to Barcelona's 68 and have also scored eight more goals than the reigning La Liga champions.
Lionel Messi has been crucial for Barcelona this season as his goals at important times have literally saved Barcelona on numerous occasions this season and he will once again be required to step up again. The Argentine currently holds the record for the most goals in an El Clasico match with 21 while Cristiano Ronaldo has 16.
However, despite Messi currently having the most goals in an El Clasico match, the Argentine has not scored against Real Madrid since 2014 despite playing six El Clasico's since then. This is his worst ever run against Real Madrid and he will be hoping that changes over the weekend.
Messi is no doubt the greatest player in the world at the moment and if Barcelona cannot breach the Real Madrid defence, he will have to produce something special to keep them in the game. Messi also has the most number of assists in an El Clasico match, so his contribution will go a long way if Barcelona are to win at the Bernabeu, something they have not done since 2015.
The last time the two teams met back in December, the match ended in a rare draw after Sergio Ramos cancelled out a Luis Suarez goal. Things are much different at this stage of the season and with this match set to be Enrique's last El Clasico, the former Barcelona player will want to get a win and still have a chance to win the La Liga title before he leaves.
Here is look at the dirty side of the El Clasico over the years