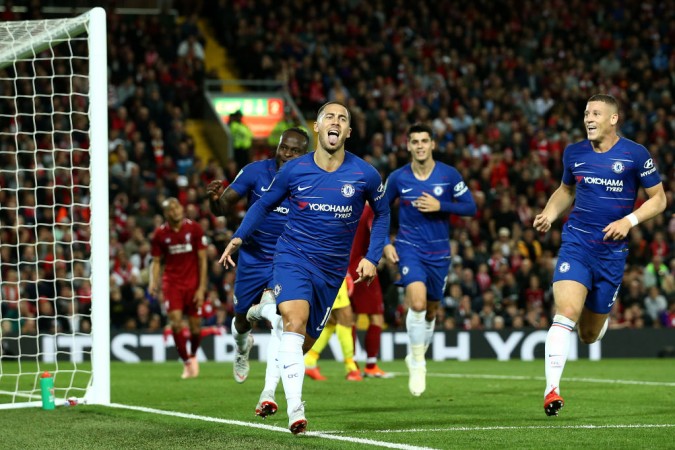 Eden Hazard has had a great start to the season for Chelsea, bringing in his positive performances from the 2018 World Cup to the Premier League.
The Belgium captain has adapted to Sarri-ball, new Chelsea manager Maurizio Sarri's famed tactics quite well, scoring 6 goals in the league so far, the most by any player this year, while also scoring 1 goal in the League Cup.
Hazard, in an interview with SPORTBible, said that he's happy at the moment, but hinted at moving away from Chelsea in the January transfer window: "At the moment I'm good but in two months it can be different. I just keep practicing on the pitch, training and we will see what happens."
Real Madrid have been long-time admirers of the star forward and could use a player of his quality to fill in the void left by Cristiano Ronaldo. Hazard would fit perfectly in Real Madrid's style of play and could be a great like-for-like replacement to the Portuguese ace on the left-hand side of midfield.
The Belgian revealed what also makes him happy at a club: "If I score I'm good, if I don't score and I'm playing good, for me it's perfect. I just need to keep winning games."
Hazard also reserved praise for new goalkeeper Kepa and said that the current team is better than last year's, "When you bring this kind of guy (Kepa) into the team, the team is better for sure. We lost the best goalkeeper in the world but I think the team is better this year than last season and we can see it every weekend."
Chelsea have been undefeated in all competitions this season except for the Community Shield defeat against Manchester City. The Blues are two points from the top of the table, with 17 points from 7 games. They've also won both their games in the Europa League and their only game in the League Cup.