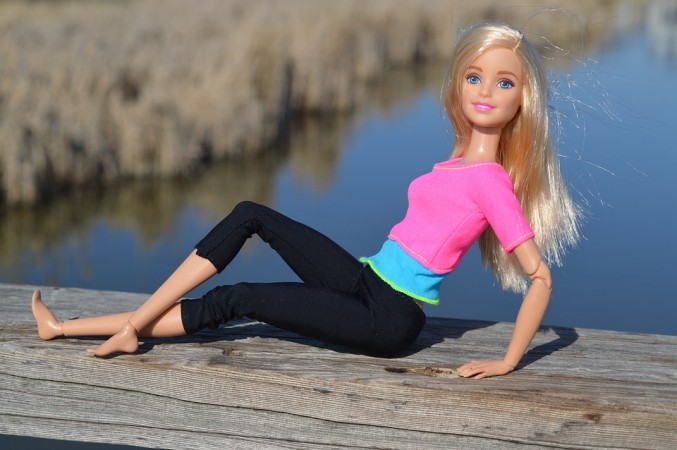 After 10 years of surgeries and cosmetic procedures, 34-year-old Kerry Miles is now satisfied with her 'real-life Barbie' looks. The UK woman has spent £130,000 ($180,000) on her transformation till date, is happy with her all-new nose and the new look. "I'm definitely the closest thing to a real life Barbie," claims Kerry.
Going under the knife several times, Kerry has become unrecognizable over the years, just as she wanted it to be. She now has new eyebrows, cheeks, face fillers, plumped up lips and a brand new nose. She underwent a nose job on January 31 after her parents gifted her £10,000 ($14,028) last Christmas, reports Mirror.
"I'd hated my nose since I was a teenager but thanks to my parents it's now perfect," said Kerry. "I've copied Barbie's style for over a decade and now I've spent £10k on my nose and face, I finally have the face to match."
Kerry spent £5,000 ($7014) on the nose job and the rest has been allocated to other cosmetic procedures, including vampire facials and make-up. She is waiting for another lip job as of now, according to Mirror.
The real-life Barbie explained that her nose was broken during school years by bullies, after which she had yearned for a nose job. Now, her parents' gift has sent her over the moon.
The 34-year-old mother claims she is the only real-life Barbie in the UK and her fashion inspiration comes from the new season Barbie dolls, which she spots at children's stores and then replicates them.
Kerry says she had lots of Barbie dolls during her growing years and she liked "pink and very girly" stuff. Her imitation of the doll began in 2006, with her fashion choices of bright pink dresses, trousers, skirts and high heels. She got her first cosmetic surgery -- a boob job -- in 2015.
The model and promoter from Chelmsford, Essex, has reportedly had two boob jobs, bringing her to a 28G size. She has a 22-inch waist and wears dress size 4. She also goes to the gym every day and splurges around £400 ($561) monthly on her upkeep.
Kerry has been making headlines since last year after she admitted spending thousands on plastic surgeries. Her husband Darren Mayle does not approve of her choices, so she has given him an ultimatum that she will leave him if he tries to stop her in this quest. She says he has made peace with this now.
Her parents, who were apprehensive of her choices at first, have now accepted her for who she is. Even her 14-year-old daughter gifted her a course of lip fillers on her birthday. Kerry has previously said that she is saving up for her daughter's cosmetic procedures, although the choice would be the teenager's completely.
Public criticism does not bother Miles at all. She always leaves her house with perfectly done-up hair, makeup, and outfit, even though strangers have often ridiculed and abused her on the streets.
"I'm stared at and called all sorts of names but it doesn't bother me, I know I look great," said Miles.