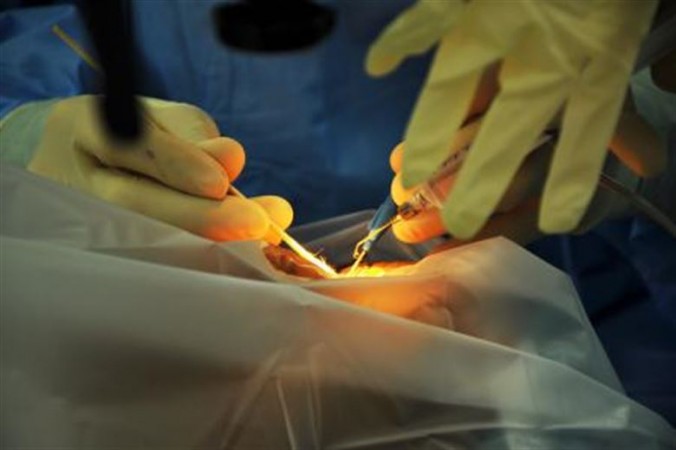 A 34-year-old US woman lost her life after a buttock enhancement surgery by a fake doctor went terribly wrong. What apparently proved fatal was the use of silicone, which is banned for cosmetic purposes in the US, in the procedure. Now, the quack, who is on the run, has been traced in the United Kingdom.
The fake doctor, identified as Donna Francis, has been charged with criminally negligent homicide for killing a 34-year-old with a botched butt injection and is currently facing extradition back to the states, according to NBC New York.
The incident took place in May 2015, when Kelly Mayhew and her mother had gone to Donna Francis' office in the Far Rockaway, New York, to receive silicone injections. Mayhew already had undergone five surgeries to increase the size of her butts when she went to the fake cosmetic doctor for her sixth one. Francis performed the procedure in her office in the basement and when the third procedure was going on, Kelly suddenly went into a shock.
Kelly's mother, who was accompanying her during the procedure, said that her daughter turned purple and suddenly stopped breathing. And when the frightened mother pleaded the doctor to help her child, she allegedly packed her stuff and fled the scene instead of calling 911, the reports said.
The mother then called the friend who had introduced them to the 'fake doctor' but she also didn't respond to her calls. The victim was rushed to the hospital after performing CPR by the emergency force but it was too late and she passed away in the hospital.
The NYPD detectives searched everywhere in the country to arrest the fake doctor for more than a year only to locate her in London where she had fled after she learned that the 34-year-old had died after the botched cosmetic procedure.
The British police arrested Francis in December 2017. He was working in London as a hospital driver when she landed in police custody. She was released with a monitoring bracelet and refused to speak in the court.
Detectives said that Francis is due back in court in London but it could take several months and even years for her to return to the US for the trial. "But we're not going to give up," Lt Richard Rudolph was quoted as saying by Mail Online.
Police officials think that Kelly might not be the only victim involving in the silicone injection case as many people were lined up outside the fake doctor's house on the day of the incident.
According to NBC New York, Silicone is banned in the US for cosmetic purposes although it is in high demand in the underground market and is used to enlarge certain body parts like breasts and butts.
The silicon injection topic has become a nationwide concern. Hence, the Food and Drug Administration has issued a nationwide warning with the hashtag #CheckBeforeYouInject.