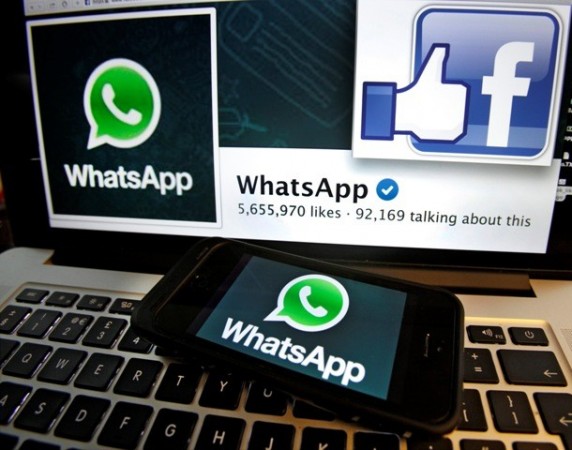 WhatsApp, the popular mobile messaging app, came to the rescue of an injured 24-year-old software engineer, who had gone trekking in the rocky mountains of Mudhugiri, 60 kms away from Bangalore.
Gaurav Arora, who hails from New Delhi, currently works at an IT firm in Bangalore. He along with his friend Priyank Sharma reached Mudhugiri for trekking on Sunday afternoon.
While trekking through the rocky mountains, Arora lost his balance and fell off, sustaining severe injuries in the head and abdominal region. Sharma had stopped halfway as he got tired. But after several hours, when he could not reach Arora, he became worried and started looking for his friend.
Arora was stuck in the bushes for hours, waiting for rescue, while his worried friend searched for him unsuccessfully. However, showing a presence of mind, the injured trekker then took pictures of the location around him and sent it to Sharma.
Sharma then rushed to local police authorities and showed them the pictures. The police personnel were able to zero in on his location.
The police and fire service officials found a semi-conscious Arora and rescued him at 2 am on Monday morning, reported The Indian Express.
Madhugiri police inspector C Girish Nayak told the daily that it was only with the help of the photograph, which the youth had sent through WhatsApp, that the rescue personnel were able to reach Arora on time.
In the pictures , the Madhugiri town was visible and hence the officers were able to pinpoint the exact location.
Arora is now under intensive care as he has sustained critical injuries.
The frightening scenario certainly had a few similarities with the British-American biographical survival film "127 Hours", which was based on the ordeal of real-life canyoneer Aron Ralston, who was trapped in a crevice in Blue John Canyon, Utah in April 2003.
Ralston later had to cut off his right arm to rescue himself.
Another "127 Hours"-like ordeal was reported recently in China, where a woman was stuck among the rocks, after she tried to walk through a gap in it in the popular tourist city of Mudanjiang in Heilongjiang Province. It took 12 firemen over 30 minutes to free the woman through the opening in the rock, reported the Daily Mail.