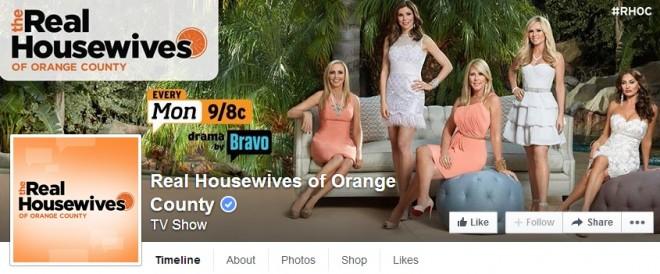 Reports of "Real Housewives of Orange County" stars Tamra Barney calling it quits with husband Eddie have been doing the rounds for a while now. But a new report claims that all's well in their relationship, and both their professional as well as personal lives have been booming of late.
Rumours of a discord in their relationship started circulating after Eddie did not turn up for the last "Real Housewives of Orange County" reunion on Bravo. But it turns out Bravo did not invite Eddie as the network did not see the potential for an explosive storyline, reports indicate.
This comes amidst reports that Tamra is getting fired from the show, as producers are done with her diva behaviour.
"The network has had it with Tamra's over the top ego and diva behavior. She sealed her fate by publicly stating that Bravo edited scenes to make her look bad," a source told Radar Online last month.
"This is a very big no-no, and Tamra's contract won't be picked up for another season. The fact that she has ongoing legal issues with ex-husband, Simon (Barney), and really doesn't have anything that interesting going on in her life made it a very easy decision."
There is no official confirmation on whether Tamra has been fired from the show. But the OK! Magazine report claimed that Tamra is now getting back into real estate.
"The couple's personal and professional lives are both rousing successes and business is booming at Cut Fitness, the gym they own together," an insider told OK! Magazine, according to Celeb Dirty Laundry. "There are no problems between them. Tamra has been in the gym every day, and now that everything is running smoothly, she has decided to get back in to real estate," the source added.
Reports have it that Tamra has not been getting along with her "Real Housewives of Orange County" co-stars, and recently Lizzie hinted that she is not yet over the fact that Tamra did not come for her birthday.
Tamra's recent blog post is dedicated to bashing Lizzie, who according to reality show star, is out for blood.
"I am starting to see that Lizzie is very self-centered and if things don't go her way then she's out for blood," Tamra wrote. "My God, she hears Vicki say 'I don't believe I have to hang out with dumb and dumber' and she is OK with that, just as long as she showed up to celebrate her birthday? I on the other hand have a sick child and I am the devil for not showing up? Shannon called at the same time to tell her they would not make it, but that is OK?"