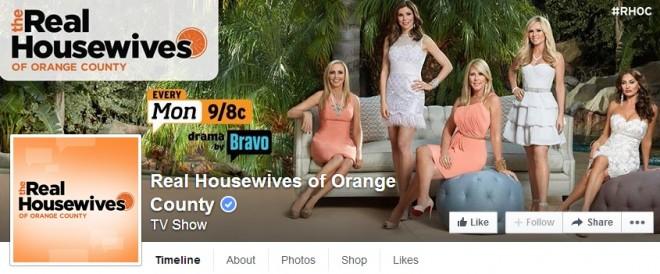 Just days after reports emerged that Tamra Barney will not be a part of the next season of "Real Housewives of Orange County," rumors are swirling around that newbie Lizzie Rovsek will also not be asked back.
"Lizzie just didn't bring anything to the show, and was super boring," the insider told Radar Online.
Reportedly, her co-stars are also not too fond of Rovsek. The recent episode of the reality show saw only one participant, Vicki Gunvalson, showing up for Rovsek's birthday party.
However, her fellow newbie, Shannon Beador, will be back on the show, as she is said to have a huge fan following. Producers, too, are said to be fond of her due to her unconventional behavior.
"Lizzie isn't going to be asked back," the insider confirmed. "But the other newcomer, Shannon, will definitely be getting an invite!"
"Fans love Shannon because she is a bit of an airhead, likes to drink and party, and is a hot mess," the insider explained. "She doesn't care what others think about her, and producers want to cast women with similar personality traits."
"They love the drama of Shannon's life, and her marriage. She does have a huge fan following, even though she isn't very conventional," the insider added. "Shannon always keeps it interesting!"
"Real Housewives of Orange County" seems to be going through a major shake up of its cast, as it was recently revealed that Barney somewhat sealed her fate on the show when she went on a rant against the producers of the show. She stated that they edited the recent episode of the show in such a way so as to show her as a negative character.
The problem arose after the show had it appear as if Barney flaked out on Rovsek's birthday party at the last minute. But in reality, Barney had informed producers of the show that she wouldn't be able to make it to the party as her daughter was ill.
The producers reportedly wanted Barney to wait till the last minute to inform Rovsek that she wouldn't be able to make it, reported Radar Online.
"The network has had it with Tamra's ego and diva behavior. She sealed her fate by publicly stating that Bravo edited scenes to make her look bad," a source told Radar Online at the time.
"This is a very big no-no, and Tamra's contract won't be picked up."