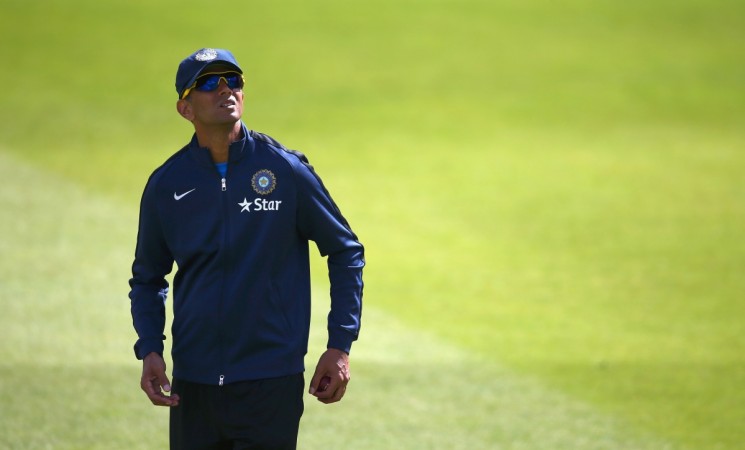 Former India captain and batting legend Rahul Dravid has said BCCI's handbook "100 Things Every Professional Cricketer Must Know" is a "valuable resource" for every young cricketer.
On Friday (September 8), the Board of Control for Cricket in India (BCCI) said the Supreme Court appointed Committee of Administrators (CoA) had released a handbook as part of Justice Lodha Committee recommendations.
The 212-page English language book is made available online (free to download) from today and will later be printed in English and Hindi.
Also read: India-Australia series schedule
The handbook has a foreword from Dravid where he speaks about young cricketes benefiting from the wide range of topics covered.
"I have had the chance to serve Indian cricket for many years as a professional cricketer, and I believe it is indeed a privilege that I can continue to contribute after my retirement. I have enjoyed and learnt much from participating in the sporting journeys of the next generation of our country's cricketing talent," the 44-year-old wrote.
He continued, "As a coach to young cricketers, I have realised that it is important to create an environment that supports and empowers them as they prepare to participate and succeed at sport. During my playing career, I was fortunate to have a number of mentors, who contributed to my success in various ways. In that sense, there is a lot of value in having the awareness to know what information to seek and whom to seek it from.
"I see this handbook as a valuable resource that can be referred to from time to time. A wide range of topics is covered, which I hope will enable better decision making, especially among younger cricketers. The information can not only aid sport performance but also provide guidance on several off-field matters."
The former skipper praised GoSports Foundation, which has published the handbook. Dravid is part of the foundation's advisory panel.
"GoSports Foundation is an organisation that I am closely involved with as a member of the Board of Advisors and I am very glad that they have been able to work with the BCCI on this valuable project. I hope that this partnership can grow and enable more such initiatives in the future," he concluded.
Dravid is currently the coach of India A and Under-19 teams. In a glittering career spanning 16 years, he played 164 Tests, 344 ODIs and one T20I.