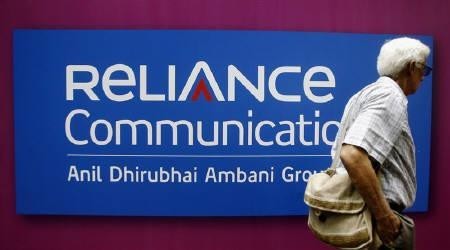 A merger of telecom business of Reliance Communications (RCOM) and Russia's Sistema is on the cards.
The merger between the Indian telecom business of Sistema Shyam TeleServices (SSTL) and Anil Ambani-led RCOM is likely to happen through stock swap.
"The discussions are indicative and non-binding in nature, and remain subject to due diligence, definitive documentation and approvals, as may be necessary," Reliance Communications said in a statement Monday.
"There is no certainty that any transaction will result," the statement added.
RCOM, a flagship company Reliance ADAG Group, has more than 118 million users on its network.
SSTL, which provides telecom services through MTS brand, has a customer base of over 10 million wireless users, Business Standard reported.
India's fourth largest telecom operator RCOM is struggling to reduce its debt, which stood at ₹36,725.7 crore by the end of March quarter this year.
So far, the telecom operator has pledged 22.25 crore shares, or 8.94 per cent, of the share capital.
To trim its debt, RCOM is considering monetizing its non-core assets by selling DTH business, offloading its stake in overseas operations at Reliance Globalcom and selling stake in tower business Reliance Infratel, Business Line reported.
In 2014-15, net profit of RCOM plunged 32 percent to ₹714 crore compared to ₹1,047 crore a year ago.
However, the company has announced to make substantial investments in the current fiscal to grow its data business.
"We will invest in the range of ₹1,500-Rs 2,000 crore this fiscal. Our focus area would largely be to increase data revenue," RCom Chief Executive Officer for Consumer Business Gurdeep Singh told PTI.
MTS has a strong presence in non-voice segment and derives 46.9 percent of total revenues from the segment. MTS saw its data card subscribers going up by 10.3 percent to 1.6 million by the end of 2014, Telecom Lead reported.