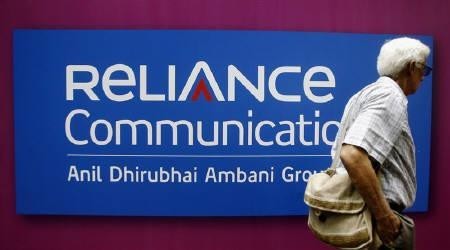 Reliance Communications on Thursday announced that it has received the first instalment of Rs 650 crore from Telecom Infrastructure Finance, a promoter group company, for its preferential allotment of 8.67 crore warrants constituting to Rs 1300 crore.
The remaining Rs 650 crore will be received by the company before March 2015, reported Press Trust of India.
"The company has received Rs 650 crore from Telecom Infrastructure Finance Private Limited equivalent to 50 per cent of the issue price of the equity shares upon allotment of warrants and balance amount of Rs 650 crore will be received on or before March 31, 2015," the company said in a press release.
Preferential allotment is the process of making a bulk allotment to individuals, companies, venture capitalists or any other persons, through a fresh issue of shares.
The warrants are sanctioned in equal number of equity shares of Rs 5 each at a price of Rs 150 per share and would amount to Rs 1300 crore and there is no change in the paid up share capital of the company.
This news followed Reliance Communication's announcement on 24 July, regarding the outcome of extraordinary general meeting (EGM) of the members of the company.
In July, the company's arm Global Cloud X Change also raised $350 million through a five-year bond in world market to refinance the Standard Chartered Bank loan facility, which was utilised by the company's subsidiary Reliance Global BV, reported VCCircle.
The promoter holding had slumped last month from 67.8 percent after an institutional placement which bagged around $800 million in an oversubscribed issue.
The country's fourth largest telecom operator has raised Rs 4, 800 crore from a share sale to institutional investors from the biggest QIP fund raising by a private firm. The company said the net worth has surged to Rs 31, 369 crore.
The company has announced to release its Q1 results on 14 August.
The stock price of Reliance Communications ended 0.54 percent lower at Rs 129.25 per share. The stock hit an intraday high of Rs 131.50 and intraday low of Rs 128.10 on Thursday.