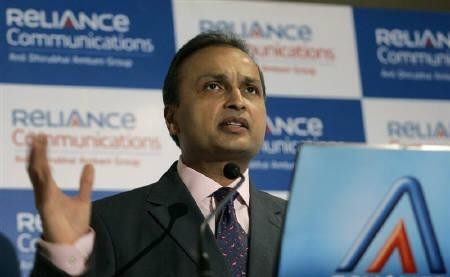 The Anil Ambani-led Reliance Communications (RCOM) plans to outsource around 6,000 employees, which will lead to ₹200 crore savings in the annual staff salary alone, reports the Economic Times.
The outsourcing of 37 percent of its 15,000 workforce will be initiated by the end of this month. The firm is planning to move its call centre and shared services operations to two third-party service providers with a deal of ₹700 crore.
It is exiting employees from RCOM due to restructuring process in order to boost profitability, said the ET report.
"These 6,000-odd employees will migrate to the rolls of the two third-party service providers, which will lower RCOM's employee count to well under 10,000," a top company official told ET.
In April, RCOM outsourced 5,500 call-centre employees. The company has already cut its workforce from 25,000 in 2012 to less than 10,000.
RCOM signed a deal worth ₹17,200 crore with Mukesh Ambani-led Reliance Jio for sharing towers, inter-city fibre and intra-city fibre, to securitise receivables from the company, according to a TOI report. It has also plans to unlock ₹12,000 crore by monetising its real estate assets.
The outsourcing and cost-cutting measures could make cash surplus, even if the firm is under a debt of around ₹41,000 crore as on 30 March, according to the company.
Currently, Jagran Post reports that RCOM stands at ₹1,01,832 crore as per the latest figures of BSE, jumping over one-fourth rise in two months. The company had raised ₹4,800 crore last week.
The company has set a target to reduce its debts by ₹20,000 crore by 30 March 2016. It plans to deprive stake in prime real-estate properties and also will sell some of its assets.
"Amongst the initiatives laid out are monetising RCom's asset includes, stake sale in the company's international undersea cable arm Global Cloud Exchange and hiving off of its non-core DTH business, Big TV," a source told Hindustan Times,
RCOM is India's fourth largest telco, whose BPO teams consisting of 1,500 strong staffs handling shared services functions such as billing, collections, administration, security and maintenance are spread across the country.
According to the ET report, last year the company signed a deal of $2 billion with Sweden's Ericsson and France's Alcatel-Lucent to optimise resources, outsourcing its India network management operations.
The company has hastened paying all its debts by outsourcing and cost-cutting measures. The outsourcing alone will trigger nearly ₹200 crore savings in RCOM's annual staff salary bill, says a company executive to ET.