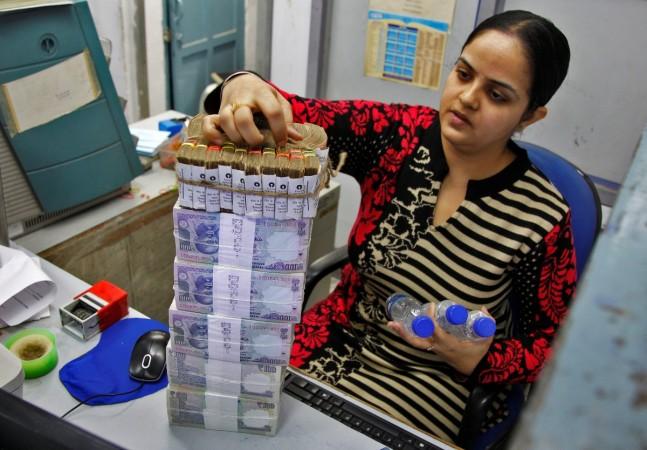 The Reserve Bank of India (RBI) will soon issue new Rs 100 denomination banknotes. The new banknotes will have a similar design as that of the Rs 100 banknotes issued previously in Mahatma Gandhi Series-2005.
Warburg Pincus acquires airline services group Accelya
The new currency notes in the Mahatma Gandhi Series-2005 will have an inset letter 'R' in both the number panels, bearing the signature of RBI Governor Urjit Patel and the year of printing '2017' printed on the reverse of the banknote.
The new note will have an ascending size of numerals in the number panels, bleed lines, and enlarged identification mark on the obverse as upgraded features, according to a new RBI notification.
All the banknotes in the denomination of Rs 100 previously issued by the RBI will continue to be legal tender.
In the wake of demonetisation, short-supply of Rs 100 notes and near absence of new Rs 500 notes in the market resulted in the general public reluctantly accepting Rs 2,000 note as merchants were not able to provide change for this higher denomination currency.
In December, at the peak of the cash crunch, the RBI had asked banks to deploy a majority of the new Rs 500 notes in ATMs to ensure wider and equitable distribution of currencies. The central bank had directed banks to use a smaller share of the new currency in their branches to enable wider distribution of the currency among the general public and increase the acceptance of Rs 2,000 notes.
Meanwhile, in a separate press release, the RBI notified that foreign institutional investors (FIIs)/foreign portfolios investors (FPIs) can now invest up to 36 percent of the paid-up capital of Cera Sanitaryware Ltd under the Portfolio Investment Scheme (PIS). The limit before was 24 percent.
The RBI stated that Cera Sanitaryware has passed necessary resolutions at its board of directors' level and a special resolution by its general body agreeing for enhancing the limit from 24 percent to 36 percent.
On Friday, shares of Cera Sanitaryware traded on the BSE at Rs 2,312, up 2.83 per cent from their previous close.