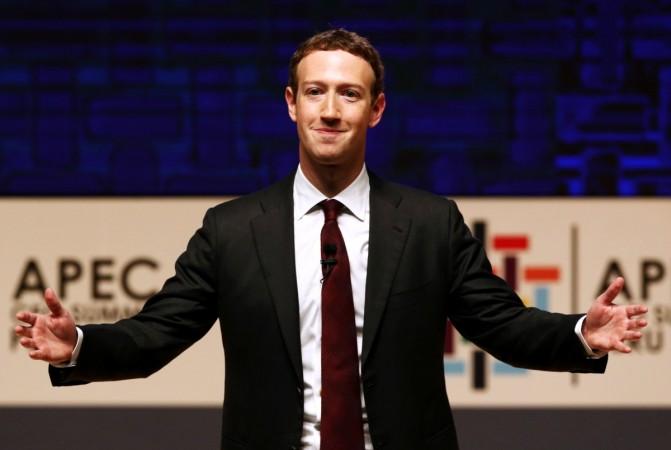 When US President Donald Trump signed an executive order last week restricting entry into the country for immigrants and refugees from certain countries, Facebook CEO Mark Zuckerberg was one of the first Wall Street leaders to criticise him.
Facebook to pay $500 million penalty over Oculus VR copyright infringement
Zuckerberg said: "Like many of you, I'm concerned about the impact of the recent executive orders signed by President Trump. We need to keep this country safe, but we should do that by focusing on people who actually pose a threat ... We should also keep our doors open to refugees and those who need help. That's who we are."
While Zuckerberg could be ethically right while condemning Trump's move, going by Facebook's quarterly earnings reported on February 1, one should not be surprised why the Facebook CEO was so prompt in his remarks.
Consider this: For the quarter ended December 31, 2016, Facebook's total revenue jumped 51 per cent to $8.8 billion from $5.8 billion in the quarter that ended December 31, 2015. Of this, advertising revenue contributed to $8.6 billion from $5.6 billion. The rise in topline includes $1.35 billion revenue from the Asian region.
The social media giant's net income more than doubled (+128%) to $3.6 billion from $1.6 billion in the year-ago quarter.
Facebook Chief Financial Officer David Wehner, while speaking at the company's earnings call, said the growth in Asia was boosted by the free data offering in India.
"In the fourth quarter, wanted to call out that we have seen an increase in third-party promotional free data plans in places like India," Wehner said.
Wehner was referring to the free data offer rolled out by Mukesh Ambani's Reliance Jio Infocomm, which started it operations in September last year.
Jio's free data offer contributed significantly to Facebook's strong fourth quarter numbers, making India the social media giant's "strongest" growth market by the user base.
Facebook said it has nearly 1.23 billion daily active users on average for December 2016, an increase of 18 per cent year-over-year (yoy), while mobile daily active users were 1.15 billion for the month, up 23 per cent yoy. Mobile advertising revenue represented approximately 84 per cent of advertising revenue for the fourth quarter of 2016.
After the US, India is the second-biggest market for Facebook with over 160 million users.
Facebook shares last traded at $130.72 on NASDAQ, up around 13 per cent this year.