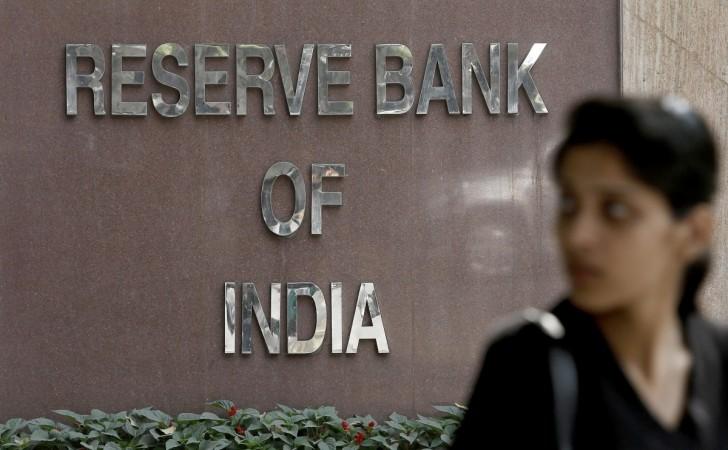 India's central bank is expected to cut interest rates next week and economists are set to chop growth and inflation forecasts after Prime Minister Narendra Modi's currency crackdown rattled the economy and severely hurt consumption, a Reuters poll showed.
Modi's outlawing of high-value bank notes last month, aimed at curbing corruption and tax evasion, has left the nation's 1.2 billion population scrambling to exchange old notes for new and left many companies' cash-reliant supply chains in tatters.
India's economy expanded 7.3 percent in the July-September quarter from a year earlier, making it the fastest growing major country in the world. But it could easily lose top spot if some of the more pessimistic views that suggest growth could halve post-demonetisation come true.
It could also drag inflation down. At 4.2 percent in October, it is below the central bank's early-2018 target of 5 percent.
The median forecast in the poll of nearly 60 economists this week was that the RBI's recently formed Monetary Policy Committee will cut the repo rate by 25 basis points (bps) to 6.00 percent when it concludes its two-day meeting on Dec. 7 from 6.25 percent now.
Two-thirds of the respondents expected a cut, with 31 of 56 respondents expecting it to be 25 bps, while six predicted a deeper 50 bps reduction. One said the RBI would slash rates by 75 bps.
"Given the concerns about demonetisation and the slowdown it is likely to generate in sectors that have traditionally been cash dependent, such as consumption goods, the RBI will try to cushion the blow with a rate cut," said Shilan Shah of Capital Economics in Singapore.
Still, 18 analysts forecast no move next week. Only four of them were based in India, suggesting domestic banks and research houses closer to the real impact from the policy generally held a more negative view on the effects of demonetisation.
Consumer spending accounts for over half of India's output and the overnight withdrawal of 86 percent of the currency in circulation has left farmers, households and even companies struggling to meet their daily needs.
The Indian rupee has weakened some 3 percent in recent weeks to record lows. Although a Reuters poll this week showed it is unlikely to continue falling.
The deluge of cash pouring into banks has resulted in excess liquidity, which the RBI tried to mop up with a temporary hike to its reserve requirements last week. The poll found the cash reserve ratio will be kept unchanged at 4 percent in December.
The reverse repo rate, which moves in tandem with the main lending rate and is the interest the RBI pays to soak up funds, is expected to be cut to 5.50 percent from 5.75 percent.
After next week, the consensus is that a final 25 bps rate cut will come in the April-June quarter.
The RBI has chopped rates by 175 bps since January 2015 on a global disinflation trend from lower energy prices and slowing growth.
"With the banking system flush with liquidity, monetary policy transmission should be better in the months ahead. We expect the RBI to use the potential impact of demonetisation as a rationale for further rate cuts," said Kaushik Basu, economist at Deutsche Bank in Mumbai.
While there is no clear indication on how much of a hit growth is likely to take as a result of Modi's demonetisation drive, economists are certain it won't be minor.
All but one of the 29 respondents to a separate question in the survey said they would be downgrading near-term growth forecasts as a result of demonetisation. The vast majority of them also said the outlook for inflation would be lowered.
Analysts generally agree that under the newly-formed Monetary Policy Committee chaired by Urjit Patel, the RBI's stance has drifted somewhat away from former Governor Raguhuram Rajan's priority on inflation toward underpinning growth.
"The RBI put its credibility on the line by cutting rates the last time in October when there were still concerns that it wouldn't meet its inflation target," said Shah of Capital Economics, adding: "that is a clear departure from how monetary policy was run under the previous governor Raghuram Rajan."