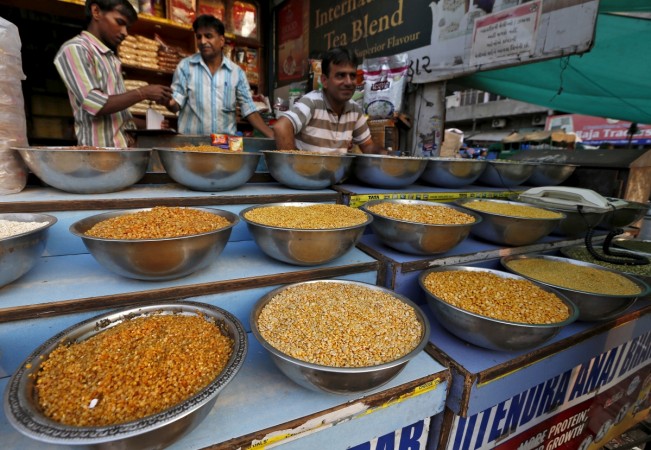 India's industrial output is expected to contract for a third straight month in January, according to a poll by Reuters. The government data on the index of industrial production (IIP) is expected to be out Friday, March 11.
The index often attracts attention of economists under two heads: its actual 3-tier classification of mining, manufacturing and electricity; and the eight core sectors forming 38 percent of the entire industrial output with potential to prod others to perform.
Cumulatively, the eight core industries grew at 2.9 percent in January 2016, not a significant growth but still the highest in three months, said India Rating, a research and rating agency in a statement.
Reuter's poll on the prices indicated that the consumer price index (CPI), which measures the retail inflation in the economy, may ease marginally because of falling food prices, an important component of the consumer basket.
The poll of 23 economists predicted retail prices rose 5.60 percent in February, a touch slower than January's 5.69 percent.
Shilan Shah, a participant at the poll, and an economist at Capital Economics, said: "Food inflation eased in February...most likely due to the fact that temperatures have finally returned to normal, after unusually high temperatures earlier in winter led to delays in the sowing of rabi (winter) crops such as wheat and barley."
In a confidence-building budgetary exercise last month, the government adhered to its fiscal consolidation path by not pushing the cap of fiscal deficit beyond 3.5 percent of GDP.
The flow of things at the retail market and the fiscal front may strengthen calls for the RBI to ease its monetary stance, Reuters reported.
The RBI has not changed its key policy rates after a surprise 50 basis points cut in September last year. It is expected to cut rates by 25 bps at its April 5 meet and follow up with a second cut in the last three months of 2016, a separate Reuter's poll conducted last week found, as it tries to boost the flagging growth.
The IIP for January is scheduled to be released March 11 and the WPI (wholesale price index) and CPI data for February are scheduled to be out on March 14, 2016.