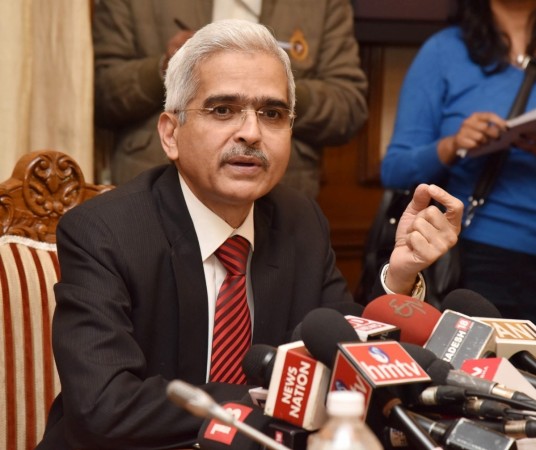 After Shaktikanta Das was appointed the new Governor of the Reserve Bank of India, netizens took to Twitter to question Prime Minister Narendra Modi's latest decision.
Das, former financial secretary and current member of the finance commission, was appointed RBI governor within 24 hours of former governor Urjit Patel's untimely resignation on Monday.
Twitterati was quick to point out Das' highest educational degree was in M.A. History, unlike his predecessors who all had a PhD in Economics.
MPhil in History? Even Ph.D. in Economics won't be enough if you don't have apprenticeship training in Modinomics. #shaktikantadas worked at the cutting edge of Modnomics. Remember? He was the one who announced all those CUTTING DeMon decisions as we sat on the EDGE of our seats.

— Discourse Hacker (@Shudraism) December 12, 2018
While Das has had no formal degree in either finance or economics, his Wikipedia page says that he has an advanced financial management course from IIM Bangalore and development banking and institutional credit from the NIBM. He is also no stranger to roles in the government – state and central – which required him to have a detailed knowledge of finance.
However, a careers website said that the role of the RBI governor does not require a degree in finance or economics and due to this, Das is eligible for the role.
Das had begun his career as a 1980 batch IAS officer of the Tamil Nadu cadre. Some portfolios that he held include an IAS officer Principal Secretary for the Department of Industries in Tamil Nadu, Special Commissioner for Department of Revenues in Tamil Nadu, special secretary in the Department of Economic Affairs of the Ministry of Finance as well as the joint secretary in the Department of Expenditure of the Ministry of Finance in the Indian Government.
He was also appointed as the Revenue Secretary for the Appointments Committee of the Cabinet (ACC) from June 2014 to August 2015.
Later, Das was appointed as Union Economic Affairs Secretary by ACC and he served this role until his retirement in 2017.