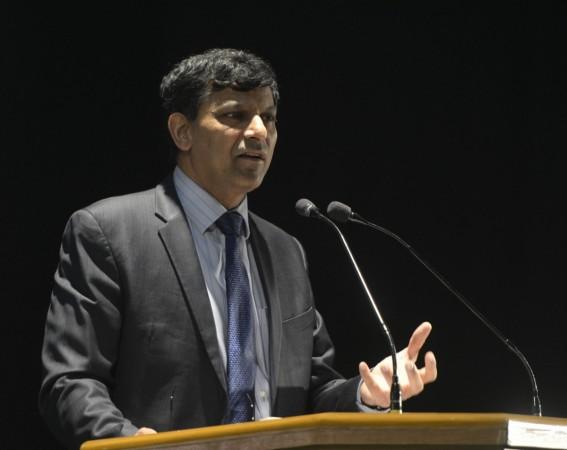 Reserve Bank of India (RBI) Governor Raghuram Rajan warned on Thursday that a faltering Chinese economy poses a "significant risk" to the global economy. Making matters worse, rebounding crude oil prices, possibility of a Brexit and geopolitical risks in West Asia pose new challenges to the SAARC economies, the fastest-growing region of the world.
"Sharp slowdown of the Chinese economy, still remained a significant risk for the global economy and the SAARC region. The sharp contraction in China's imports over the past year, for instance, had already led to spillovers through the trade, confidence, tourism and remittance channels and SAARC nations had not been able to avert its impact," Rajan said in his inaugural speech at the SAARCFINANCE Governors' Symposium held in Mumbai.
"More negative externalities could follow as Chinese economy adjusted to a more sustainable path," the RBI quoted him as saying in a statement.
While praising the "continued resilience" of the SAARC economies despite volatile global markets, he said the fastest-growing region of the world now faces challenges due to global uncertainties.
"Possible moves by the US Fed, a potential rebound of oil prices, possible Brexit, geopolitical risks in the Middle East and volatility in financial markets due to risk-on or risk-off sentiment were some of the possibilities," Rajan said.
He listed some of the fiscal measures taken by India to drive growth that currently hovers around 7.4 percent. A strong committment to bring down fiscal deficit, reining in inflation through deft food management and a focussed approach to tackle the issue of bad loans have enabled India to embark on a high growth trajectory, Rajan said.
Referring to the new Bankruptcy Bill that was passed recently by the Indian Parliament to effectively tackle corporate insolvency, transparent allocation of natural resources such as spectrum and coal, and streamlining of appointment of state-run bank heads, Rajan said: "This is significantly increasing transparency in our system."
Rajan has been in the news of late for many reasons, the most significant being the speculation of whether the Narendra Modi government would give a second term to him, even as one of the BJP lawmakers, Subramanian Swamy, has openly opposed it.
Read: We should kick out the RBI governor:BJP's Subramanian Swamy on Raghuram Rajan
On Thursday, Swamy fired yet another salvo at Rajan, saying the RBI governor's monetary policy has been to the "detriment" of small and medium entrepreneurs. He also accused Rajan of "sending confidential and sensitive financial information using unsecured Chicago University email id," reported PTI.