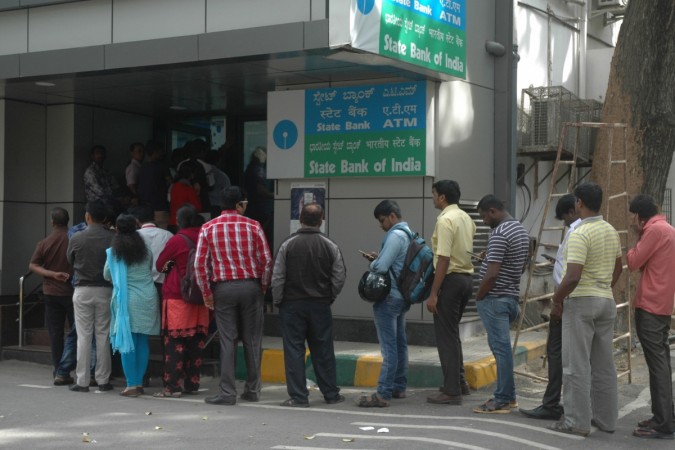 Amid severe cash crunch faced by people owing to demonetisation, the Reserve Bank of India (RBI) has asked banks to deploy majority of the new Rs 500 notes in ATMs to ensure wider and equitable distribution of this high value currency.
According to Indian Express, the central bank has directed banks to use a smaller share of the new currency in their branches with maximum deployment in automated teller machines (ATMs).
This will not only enable wider distribution of the currency among general public, but also increase the acceptance of Rs 2,000 notes.
Due to short-supply of Rs 100 notes and near absence of new Rs 500 notes in the market, general public is reluctantly accepting Rs 2,000 note as merchants are not able to provide change for this higher denomination currency.
"While giving new Rs 500 notes to banks, the regional chests of the Reserve Bank gave specific instruction that majority of the notes have to be deployed into the ATMs," the report quoted unnamed bank officials as saying.
While deployment of Rs 500 notes in ATMs will enable all banking customers to avail these currencies, giving them in bank branches will restrict them to specific bank customers.
"When the money is distributed through branches, the bank branch mostly services its own customers. However, customers of all banks can withdraw money from ATMs and therefore can be serviced. This is why, the Reserve Bank wants that majority of new Rs 500 notes to be deployed into the ATMs," the bank officials said.
Also, cap on withdrawal limit from ATMs ensure wider and equitable distribution of money among public. "Since there is a withdrawal limit of Rs 2,500 per card per day from ATMs, the idea is to have a wider distribution of Rs 500 notes across the country through the network of ATMs," the report said.
While currently the ATM withdrawal limit is at Rs 2,500 per day per card, it stands at Rs 24,000 from branches through the use of cheque books in a day from an account (subject to a weekly withdrawal limit of Rs 24,000).