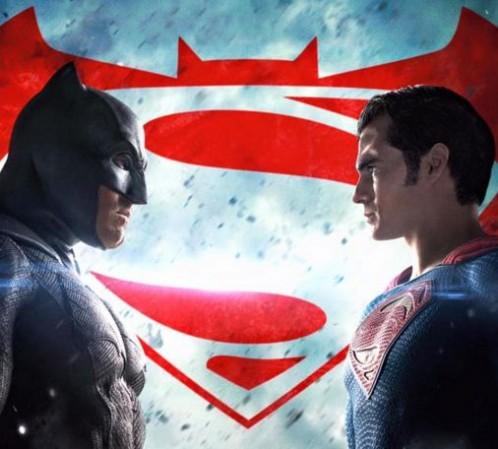 The Razzies are back with the 37th edition of the award show, which is also known as Golden Raspberry Awards 2017. The Razzies revealed the complete list of nominees for last year's worst performances, movies and directions.
Also Read: National Bravery Awards: 25 young brave hearts honoured; 4 posthumously
This year, Ben Stiller's Zoolander No. 2 has received as many as eight nods, followed by Ben Affleck and Henry Cavill's Batman v Superman: Dawn of Justice, which bagged seven nods out of nine categories.
Zoolander No.2 was nominated in major categories, including worst picture, worst actor, worst director and worst prequel or sequel. Check out the complete list of nominations below:
WORST PICTURE
Batman v Superman: Dawn of Justice
Dirty Grandpa
Gods of Egypt
Hillary's America: The Secret History of the Democratic Party
Independence Day: Resurgence
Zoolander No. 2
WORST ACTOR
Ben Affleck / Batman v Superman: Dawn of Justice
Gerard Butler / Gods of Egypt & London Has Fallen
Henry Cavill / Batman v Superman: Dawn of Justice
Robert de Niro / Dirty Grandpa
Dinesh D'Souza [as Himself] / Hillary's America: The Secret History of the Democratic Party
Ben Stiller / Zoolander No. 2
WORST ACTRESS
Megan Fox / Teenage Mutant Ninja Turtles: Out of the Shadows
Tyler Perry / BOO! A Medea Halloween
Julia Roberts / Mother's Day
Becky Turner [as Hillary Clinton] / Hillary's America: The Secret History of the Democratic Party
Naomi Watts / Divergent Series: Allegiant & Shut-In
Shailene Woodley / Divergent Series: Allegiant
WORST SUPPORTING ACTRESS
Julianne Hough / Dirty Grandpa
Kate Hudson / Mother's Day
Aubrey Plaza / Dirty Grandpa
Jane Seymour / Fifty Shades of Black
Sela Ward / Independence Day: Resurgence
Kristen Wiig / Zoolander No. 2
WORST SUPPORTING ACTOR
Nicolas Cage / Snowden
Johnny Depp / Alice Through the Looking Glass
Will Ferrell / Zoolander No. 2
Jesse Eisenberg / Batman v Superman: Dawn of Justice
Jared Leto / Suicide Squad
Owen Wilson / Zoolander No. 2
WORST SCREEN COMBO
Ben Affleck & His BFF (Baddest Foe Forever) Henry Cavill / Batman v Superman: Dawn of Justice
Any 2 Egyptian Gods or Mortals / Gods of Egypt
Johnny Depp & His Vomitously Vibrant Costume / Alice Through the Looking Glass
The Entire Cast of Once Respected Actors / Collateral Beauty
Tyler Perry & That Same Old Worn Out Wig / BOO! A Medea Halloween
Ben Stiller and His BFF (Barely Funny Friend) Owen Wilson / Zoolander No. 2
WORST DIRECTOR
Dinesh D'Souza and Bruce Schooley / Hillary's America: The Secret History of the Democratic Party
Roland Emmerich / Independence Day: Resurgence
Tyler Perry / BOO! A Medea Halloween
Alex Proyas / Gods of Egypt
Zack Snyder / Batman v Superman: Dawn of Justice
Ben Stiller / Zoolander No. 2
WORST PREQUEL, REMAKE, RIP-OFF or SEQUEL
Alice Through the Looking Glass
Batman v Superman: Dawn of Justice
Fifty Shades of Black
Independence Day: Resurgence
Teenage Mutant Ninja Turtles: Out of the Shadows
Zoolander No. 2
WORST SCREENPLAY
Batman v Superman: Dawn of Justice
Dirty Grandpa
Gods of Egypt
Hillary's America: The Secret History of the Democratic Party
Independence Day: Resurgence
Suicide Squad