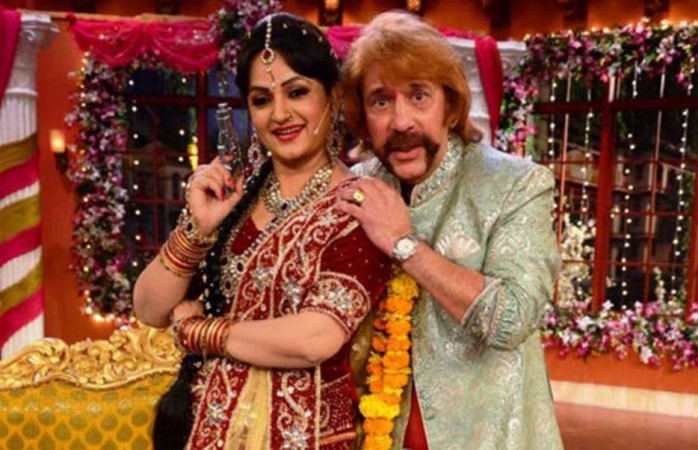 The funeral of the veteran actor Razak Khan (Razzak Khan) took place on Thursday evening at around 4 p.m. The last rites of the comedy actor, who died on Wednesday, was performed at Narialwadi Qabristan, Byculla in Mumbai.
Not many Bollywood celebrities attended the last rites of the comedy actor. Among the celebrities who attended the last rites of Razak included Rajpal Yadav and Raju Shrestha.
Razak, known for his screen names, including Babu Bilseri, Ninja ChaCha, Manikchand and Pappu Kangi, passed away on Wednesday at 12.30 a.m. due to cardiac arrest. The actor was rushed to Holy Family Hospital in Mumbai, but was declared "brought dead."
Actor Shehzad Khan, who was close to Razak, shared the news on Facebook. "Lost my elder brother Razak Bhai due to cardiac arrest. Plz pray for his soul."
The news of Razak's death came as a shock to several celebrities. Several Bollywood celebrities, including Anupam Kher, Kapil Sharma, Anurag Kashyap, Hansal Mehta, Satish Kaushik and Arshad Warsi, took to Twitter to express their grief and shock over the death of Razak.
Anupam Kher: #RazakKhan's sudden demise has really come as a complete shock to me. He was a wonderful person and a co-actor. Rest in Peace my friend.
Kapil Sharma: A very nice person n talented actor .May ur soul rest in peace razak bhai
Tusshar Kapoor: Saddened to hear of the sudden demise of co actor & good friend #RazakKhan! Our 'Popat' laundry guy from the KKHH series will be missed!RIP
Kunal Kohli: #rip #Razakkhan Razak bhai won't bump into you at Holiday inn no more :-( you will be missed, a fine human being
Anurag Kashyap: Vikas Mohan yesterday , Razzak Khan today .. We are losing a lot of good people. Hope the families find strength in these times.
Satish Kaushik: Shocked to hear abt sudden demise of Razzak Khan bhai.he made his debut in my first film
Arshad Warsi: Funny man Razak Khan has also passed away. May his soul rest in p
Rishi Kapoor: R I P. Razak Khan,a colleague of many a film. Condolences to all concerned!
Hansal Mehta: Sad to hear about passing away of Razzak Khan. His finest performance in 'Dubai Return' with @irrfan_k unfortunately remains in the cans.