Ravindra Jadeja will not play the third Test against Sri Lanka in Pallekele, starting next weekend, and that could prove to be a blessing in disguise for India.
Not only will the man of the match from the second Test get some rest – Jadeja, after all was seen icing his left shoulder while India were piling on the runs on day one of the second Test at the SSC in Colombo – it will also give Virat Kohli another opportunity to test out the skills of Kuldeep Yadav in Test cricket.
Given a surprise debut against Australia in Dharamsala, interestingly as the replacement for the injured Kohli, Kuldeep made full use of that opportunity, taking four first innings wickets.
It was the manner in which he used his variations that impressed, with the Australia batsmen unable to pick the left-arm wrist spinner. Bowlers of his style are a rarity in cricket, so the more experience he gets on the international stage, the better it will be for India cricket.
It is obvious that Jadeja will be a miss – by becoming the fastest left-arm bowler to 150 wickets in Test cricket, Jadeja showed just how underrated a cricketer he is – but with the series already sealed thanks to the innings victory in Colombo, India can look at experimenting a little bit.
Wrist spinners, left-arm or right-arm, are precious commodities in cricket, with their ability to pick up wickets by bamboozling the batsmen giving the captain that option he always needs when things aren't going his way.
Kuldeep might still have plenty to learn on the international stage, but the best way to do that is by playing cricket out in the middle.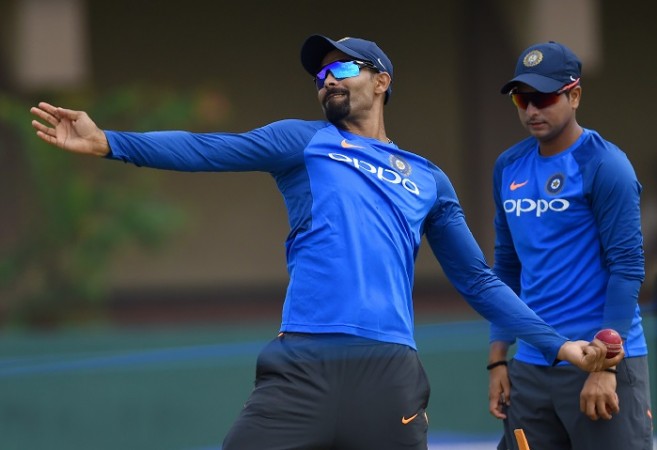 As Sri Lanka have shown, they aren't the strongest opposition anymore, even though that can be a little bit of a double-edged sword. It could mean Kuldeep doing really well against weak opposition and getting his confidence up unnecessarily, while it could also mean denting his confidence considerably if this Sri Lanka side take a liking to him.
However, how he handles the pressure will only be know if you put him on the field, and after calls to bring him in on this turning track at the SSC for a fast bowler or Hardik Pandya were ignored, the 22-year-old has been handed a glorious opportunity through Jadeja's suspension.
Competition for places brings out the best in you. Shikhar Dhawan showed that by playing a sublime innings in the first Test match, while the fast bowlers are constantly on their toes, knowing they must perform, owing to the fact that there are quality seamers waiting on the bench for a chance.
Jadeja and R Ashwin are India's two undisputed best spinners, but they also, like everyone else, require some competition, someone pushing them to break even more records. And Kuldeep can be that man.