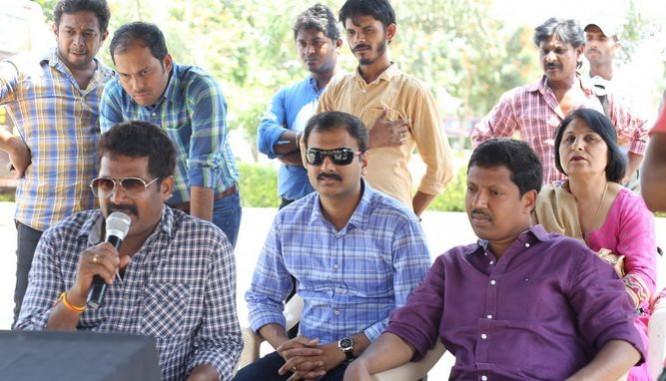 Chuttalabbayi producers Venkat Talari and Ram Talluri are rumoured to have parted their ways due to the difference of opinion on Ravi Teja's remuneration, but Ram says that he never planned to work with him.
It is said that mass maharaja Ravi Teja would star next in Kalyan Krishna's directorial venture, which will be reportedly produced by Venkat Talari and Ram Talluri. But it is rumoured that Ram has decided to bankroll this film single-handedly after Venkat walked out due to the difference of opinion.
Speaking to International Business Times India, Ram Talluri refuted the rumours and said that he never intended to produce Ravi Teja's film along with Venkat Talari. He planned the project on his own and in fact, he was the one, who approached the mass maharaja.
"We never wanted to make movies together. Our first film Chuttalabbayi was produced under two different banners. We never did a film under a single banner and we never planned to do it. The intention of having two banners was that I always wanted to do a movie on my own," Ram Talluri said.
"For this movie, I was the one who had been in talks with Ravi Teja for the last one and half year. Venkat never approached him and we never thought of doing this film together. I don't know how this news came out. I feel we did one movie together and that must be the reason for this speculation," Ram Talluri added.
It was rumoured that Ravi Teja quoted Rs 10 crore as his remuneration for the film. Ram was agreed to it, but Venkat opposed the idea as it would be tough to recover the production costs.
When asked about it, Ram said, "As I said before, he never approached Ravi Teja. We are not even friends and don't have a long-term relationship. We met at a common point and we agreed to produce Chuttalabbayi just as partners.
When asked about the shooting of the Ravi Teja starrer, Ram said, "We will have a five-day shoot and we will announce the details of its next schedules in the coming month. We will hold a press meet to announce the cast and crew of the film soon."
He further said, "I don't know why these rumours started because this is not the only movie I am doing on my own. I have planned to do six movies. We did a pooja for another project and we will announce the details at press meet tomorrow. I will also announce the news about my three other forthcoming films in the next week."