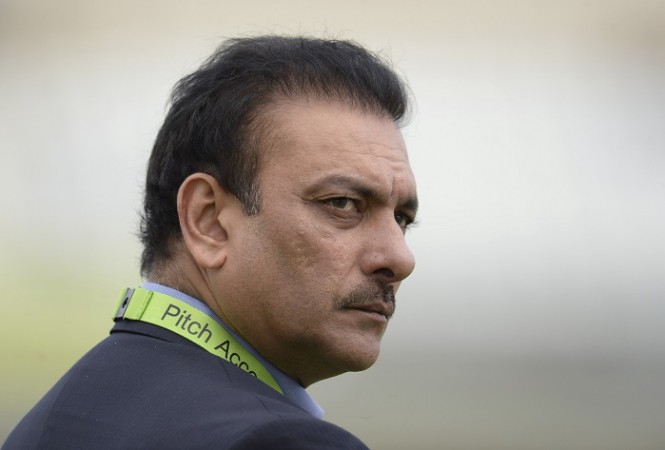 Former India captain and all-rounder Ravi Shastri has been named as the team director of India ahead of their tour of Bangladesh. The Board of Control for Cricket in India (BCCI) announced the name of Shastri in the role that he emplyed earlier via a media release on their official website.
BCCI on Monday had announced the names of legendary former cricketers Sachin Tendulkar, Sourav Ganguly and VVS Laxman will be a part of the newly former BCCI Advisory Committee.
BCCI now has made an official announcement on Shastri being appointed as the team director for just the series against Bangladesh.
Shastri was appointed as the team director of India during their tours of England and Australia last year, as well as the World Cup. Duncan Fletcher's reign as India coach ended after the World Cup, and since then there has been a lot of speculation and rumours regarding these two important posts of head coach and team director.
Now, Shastri will travel with the India team during their tour of Bangladesh this June, where they will play a one-off Test match and three One-Day Internationals (ODIs). The legendary trio of Tendulkar, Ganguly and Laxman will meet the BCCI president Jagmohan Dalmiya and secretary Anurag Thakur on 4 and 5 June in Kolkata to discuss the way forward and also the future coach of the India team.
Thakur had said earlier that the name of the permanent coach and/or the director will be announced before 6 June, but that now appears unlikely.
However, the batting and bowling coach positions are retained by Sanjay Bangar and Bharat Arun. R Sridhar will be the fielding coach during India's tour of Bangladesh this June. Biswarup Dey will be the Administrative Manager and Rishikesh Upadhayaya has been appointed as Logistics Manager for the tour.