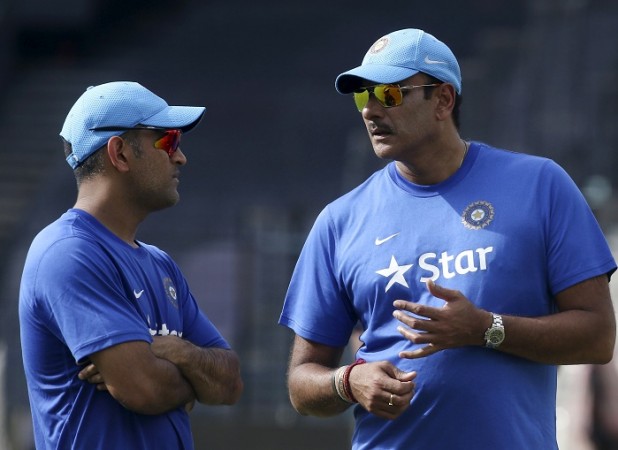 The likes of Ravi Shastri, Sanjay Bangar, Bharat Arun and R Sridhar will try their luck to become a part of the India cricket team coaching staff. BCCI President Anurag Thakur, meanwhile, has also praised the work of the individuals during their recent tenure with the team.
Shastri was appointed as the team director in 2015, following the end of the BCCI's association with Duncan Fletcher. Mainly revered as a great cricket commentator following his playing career for India, Shastri's contract with the BCCI came to an end following the end of ICC World T20 2016.
Names like Rahul Dravid, Michael Hussey, Daniel Vettori and Stuart Law have cropped up as potential India cricket team coach for next year, but there hasn't been any firm word on the development from the parties.
Recently, Bangar, a former India cricket team player, was appointed as the head coach of the India cricket team for the India tour of Zimbabwe 2016, scheduled for next month. The Men in Blue, led by MS Dhoni, will play three ODIs and three T20Is in Harare.
The confirmation of a full time coach has, however, not yet come, and with the BCCI set to advertise the availability of national coaching positions in some days, Shastri and his support staff are set to file their nominations once more.
"All the three coaches (Arun, Bangar, Sridhar) along with Shastri are applying as they have got positive feelers from the top brass of the BCCI," a senior BCCI official, on conditions of anonymity, told Press Trust of India on Tuesday. "Since there will be a format of application that each applicant will have to follow, they are waiting for the advertisement to be published.
"The BCCI president [Anurag Thakur] had made it clear that anyone with proper credentials can apply. Also Thakur has praised the work done by 'Team Shastri' in the last 18 months. The young team has enjoyed a fair bit of success overseas. It is only fair that they get equal chance like other applicants," added the official.
Under Shastri, Bangar remained the batting coach of India, while Arun and R Sridhar remained the bowling coach and the fielding coach, respectively.