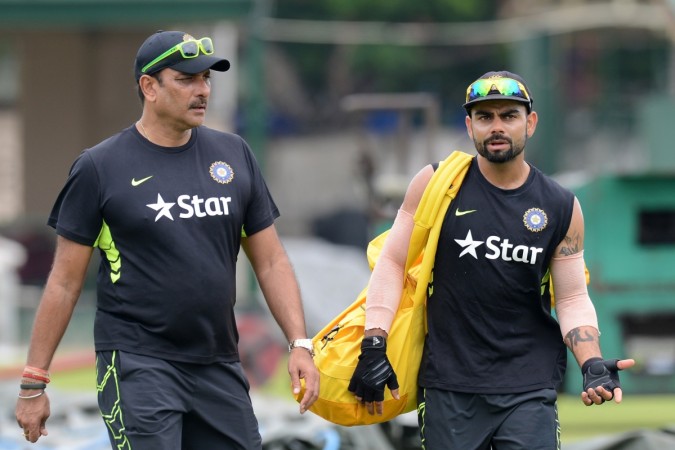 It is no secret that Virat Kohli backed Ravi Shastri to become the coach of the India cricket team and the former player was handed the coveted job in July. The partnership between Kohli and Shastri has done wonders as India have become a dominant force in world cricket across all formats.
The two seem to share a great respect for each other, which is helping India cricket overall. There is a sense of understanding and belief in one another's ideas. They play the game with a single objective – to win. The India coach opened on his equation with Kohli and the kind of personalities they are.
"Equation is great. We are similar personalities like you mentioned. There is an element of trust in our relationship," Ravi told CNN News 18 in an interview.
"We are both strong minded and both play to win at all costs. We play to win. We don't go there to do time-pass. This is not a team that is out there to fill up the numbers. We want to compete. We want to take the game forward. He is pretty similar in his mindset when it comes to that and he is in your face kind of character. With Virat Kohli what you see is what you get."
Ravi, from his cricket to commentary days, has been a no-nonsense person, and Virat is also similar. However, Shastri has always mentioned that the captain is always the boss of the team, and he only provides inputs when necessary.
"At that end of the day, the captain is the boss. He might ask me for my suggestions. It doesn't mean he has to agree with my suggestion. Because what I am looking for is for him to have his own mind as well and take the decision. We are there in the support staff to give suggestion which might help so there is a dialogue," said Shastri.
Shastri is busy with the Indian team, who are playing Sri Lanka in the ODI series, without Kohli as regular India captain also got married to Anushka Sharma on December 11 in Italy.