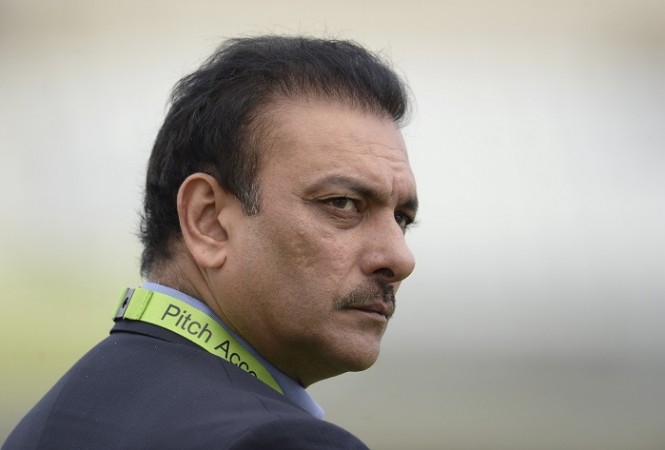 Ravi Shastri is likely to get an extension on his role with the side till the ICC World Twenty20 2016 to be held in India next year, suggest reports.
The former Test cricketer is the director of the Indian cricket team at present.
The newly-constituted Board of Control for Cricket in India's (BCCI) Advisory panel consisting of Sachin Tendulkar, Sourav Ganguly and VVS Laxman will be meeting Board president Jagmohan Dalmiya and secretary Anurag Thakur to possibly discuss about Shastri's future role with Team India.
Reportedly, the Board and the Advisory Committee are thinking on retaining Shastri as the team director till Twenty20 World Cup of 2016.
The delay in the selection of coach for the Indian team has raised questions within the Board and thus the legendary trio will meet and discuss the issue on Saturday in Kolkata.
"This has become a political game. A preview is a must before the board gets down to the official procedure," said a top BCCI official in an interview with The Times of India.
Indian Test skipper Virat Kohli had said recenrlt that Shastri should stay with the team as long as the latter wants.
"Ravi Shastri should stay on as the team director as long as he wishes to continue. It will only be beneficial for the team. He came in at a difficult time. He has the character, composure and belief. He instilled that in our team as well," said Kohli during a promotional event.
"It would have been amazing to have him on board as well. Obviously, he must have had other commitments and obligations. To have these men working with Indian cricket is a wonderful thing.
"All of us who desired to play cricket always looked up to these people. It's also good that these people have finished playing recently. It becomes easier to communicate with them," Kohli added.
The Board president and the secretary will also speak to Kohli and interim coach Shastri before they set off for the Bangladesh tour on Monday. There is a possibility that Shastri and Kohli might discuss the future of Sanjay Bangar, R Sridhar and Bharat Arun.