India have been a strong team at home in the last 12 months with batsmen scoring runs consistently. Things are not going to be easy in the next one and half years when they will tour many countries like South Africa, Australia and England where batting is not easy when compared to the flat tracks back home.
But, India coach Ravi Shastri is confident in his batting unit for South Africa. India have been playing with the same batsmen for some years now, which includes Shikhar Dhawan, Murali Vijay, Cheteshwar Pujara, Virat Kohli and Ajinkya Rahane.
They have formed an experienced and a solid batting line-up, which can score runs all around the world and against all oppositions. After having played for many years together, Shastri is banking on experienced India batsmen to put up a good show in South Africa. India will start their tour of South Africa with a three-match Test series, with the first match slated for January 5 start in Cape Town.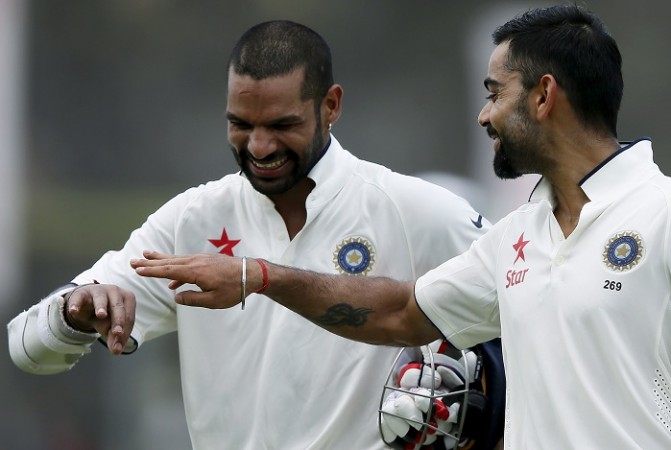 "They (India batsmen) have been together for the past four-five years. That experience will stand them in good stead. The conditions will be challenging, but as I've said before, these one-and-a-half years will define Indian cricket - the tours of South Africa, England and Australia. All I can say is that this will be a better Indian team after the next 18 months," Shastri said.
This Test series against South Africa will prove to be a stern test with some wonderful bowlers in the South African camp. Their pace attack is wonderful, which includes Dale Steyn, Morne Morkel, Vernon Philander, Kagiso Rabada and Kesav Maharaj.
Though only three or four pacers might play in each Test match, all these pacers have the capacity to trouble Kohli and co. These bowlers know the conditions at the back of their hands, which will make India batsmen's task even more difficult.
India have often been found wanting when there is extra bounce and seam in the wicket. The South Africa pacers will be keen to exploit every weaknesses in the batting line-up. Both teams will come into the series with their homework done well, which will make up for a fascinating contest early next year.