Union minister Ravi Shankar Prasad on Friday lashed out at Congress vice-president Rahul Gandhi for "politicising the murder" of senior journalist Gauri Lankesh. He also raised questions as to why the Karnataka government "failed to provide security" to the journalist, who was believed to have been dealing with Maoists/Naxalites.
"Why did Rahul jump the gun? Why did he make allegations without any proof or probe? He named the BJP and RSS, does he have any proof? Rahul Gandhi declared RSS and Right Wing were responsible for Gauri's murder. So has the state government stopped its probe?" Prasad asked while addressing reporters in New Delhi.
Prasad also took a strong objection to Rahul blaming the BJP and the RSS for the murder of 55-year-old Lankesh and asked why "my liberal friends" maintained a silence on the murder of BJP and RSS workers in Kerala.
"Many RSS workers were killed in Kerala and there was no outrage or action taken. Why? Isn't this hypocrisy? Condemning every murder is correct but why my liberal friends maintained silence after killings of BJP-RSS workers in Kerala and Karnataka?" he said.
"Even before the 'i' of investigation could start, the great leader Rahul Gandhi, who always speaks without homework, alleged publicly that the RSS and right-wing ideology is involved. He's given the verdict of 'guilty'. In the light of this malafide comment, should we expect a fair investigation from the Congress government in Karnataka?" Prasad asked.
'Why didn't the Karnataka government provide security to Lankesh?'
Prasad also slammed the Karnataka government for having "failed to provide security" to Lankesh despite threats to her life. He also referred to the comments made by the slain journalist's brother, Indrajit, who said that Lankesh was actively working to help Naxalites surrender before police.
"Was she (Lankesh) doing it with the consent and approval of the state government? If so, why was she not provided security by the Karnataka Congress government?" Prasad asked.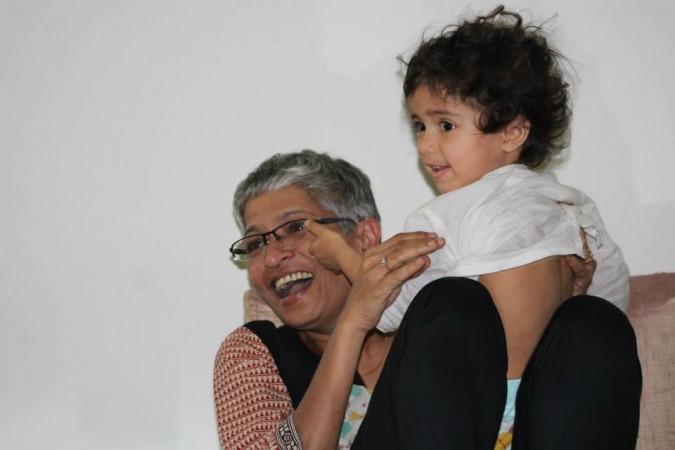 The Union minister added that "a lot of malafide comments" were being passed about BJP leaders not having condemned the murder of Lankesh "when the truth is many of us have condemned it." He called out the "hypocrisy and double standards" of "liberals and intellectuals" who have condemned the killing of the senior journalist.
"Those who educate us about liberal values ...all those who speak so eloquently about the murder of journalists maintain a conspicuous silence when RSS and BJP workers are killed. Does an RSS swayamsewak in Kerala have the right to have an ideology?" Prasad asked.