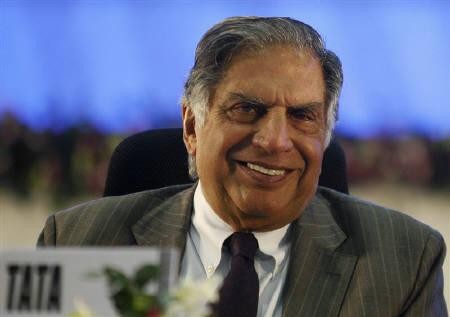 Chairman of Tata Sons Ratan Tata will be succeeded by Cyrus Mistry, Director of Tata Sons and Tata Elxsi (India).
A selection panel on Wednesday appointed the 43-year-old director to take over the chair when Ratan Tata retires in December 2012.
"The appointment of Mr Cyrus P Mistry as Deputy Chairman of Tata Sons is a good and far-sighted choice. He has been on the Board of Tata Sons since August 2006 and I have been impressed with the quality and caliber of his participation, his astute observations and his humility. He is intelligent and qualified to take on the responsibility being offered and I will be committed to working with him over the next year to give him the exposure, the involvement and the operating experience to equip him to undertake the full responsibility of the Group on my retirement," CNN IBN quoted Ratan Tata as saying.
After being appointed as the Deputy Chairman of Tata Sons, Mistry thanked the board of directors and the selection committee. "I feel deeply honoured by this appointment. I am aware that an enormous responsibility, with a great legacy, has been entrusted to me. I look forward to Mr Tata's guidance in the year ahead in meeting the expectations of the Group. I take this responsibility very seriously and in keeping with the values and ethics of the Tata Group I will undertake to legally dissociate myself from the management of my family businesses to avoid any issue of conflict of interest," he said.
Mistry did graduation in Civil Engineering from Imperial College, London, and has a Master of Science in Management from the London Business School. He has been the Director of Tata Sons since 2006.