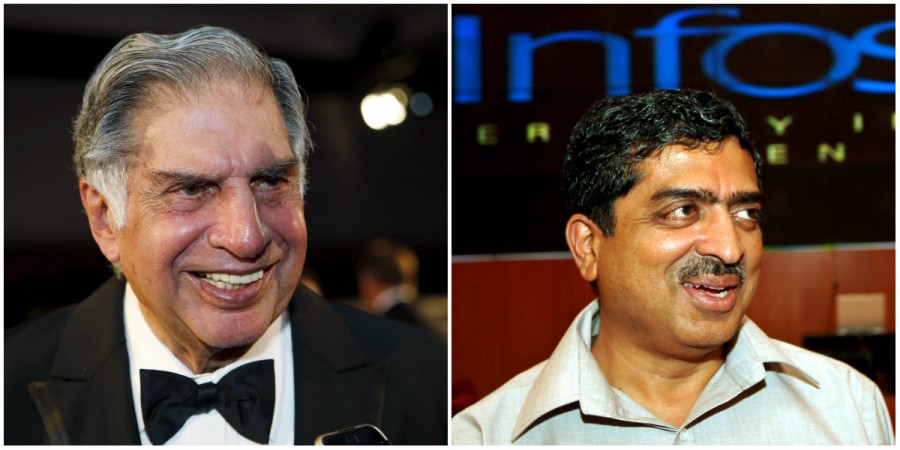 Ratan Tata, the Chairman emeritus of Tata Sons, Nandan Nilekani, the Co-founder of Infosys, and Indian economist Vijay Kelkar are collaborating to start a micro-finance institution called Avanti Finance. The venture will focus on delivering affordable and timely credit to non-served and under-served segments of India.
Avanti Finance is termed to be a "technology-enabled financial inclusion vehicle," a Tata Trusts statement said. It will apply for registration to the Reserve Bank of India (RBI) in a few days and will begin operations before the present fiscal ends.
Nilekani and Tata will source investment from their respective philanthropic capital and any profits made by Avanti would be reinvested in their philanthropic causes.
"Avanti will be a platform to impact the poor through credit at individual and community levels to create a lasting improvement in their livelihoods and standards of living, ushering prosperity," Ratan Tata said in the statement.
The main aim of setting up the micro-finance entity is to "leverage" on the social sector presence of Tata Trusts and other compatible partners, as well as the UPI and payments bank ecosystem. Avanti Finance seeks to enhance prosperity by giving accessibility to affordable credit.
"Access to credit at an affordable cost is still a challenge. I am honoured to be part of Ratan's initiative that leverages on the Tata Trust's rich legacy and aims to make a significant shift in achieving financial inclusion to the common man," Kelkar said, according to PTI. Nilekani said his participation in Avanti Finance is driven by social motivation over anything else.