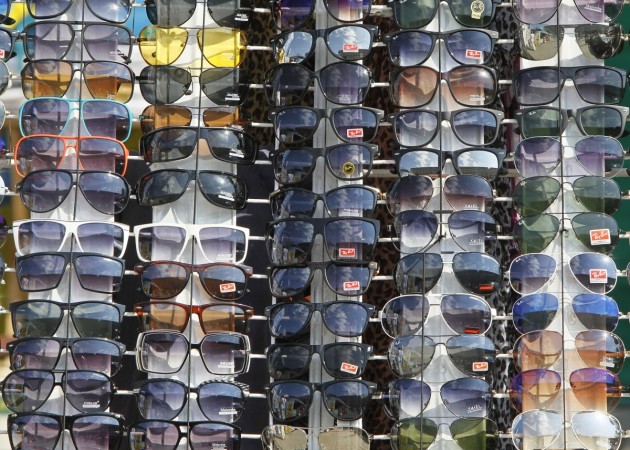 Lenskart, India's leading online retailer of premium eyewear, has secured $60 million (Rs. 400 crore) in a fresh round of funding from various investors, including the World Bank investment arm IFC (International Finance Corporation), Ratan Tata, Infosys co-founder Kris Gopalakrisnan and Adveq Management, the company said in a press release on Wednesday. The funding was led by the IFC, which invested Rs. 171 crore ($25.6 million) in the India-based eyewear company.
Existing investors TPG Growth and IDG Ventures also participated in the latest funding round. Avendus Capital was the exclusive financial adviser for the latest funding, according to the company's press statement.
"IFC is a long-term partner with global knowledge and a broad network of internet, technology and healthcare clients, including in the eye care space," Peyush Bansal, founder and CEO of Lenskart, said in the statement. "We appreciate IFC for their support to our vision of 'Lenskart glasses in every home'. We will be able to draw on IFC's extensive global experience in the healthcare and manufacturing sectors, particularly in supply chain development and capacity building to realise its potential and develop best practices."
Lenskart's expansion plans have been no secret, as the company has actively been building its offline network through franchised partners. Bansal revealed to the Economic Times in February that the company is planning to add 1,000 brick-and-mortar stores, which will entertain delivery, service and return of products ordered online.
Last month, Tata's investment in Lenskart came to light and Live Mint estimated that the company was planning to raise about Rs. 400 crore in fresh funding. At the time, one of the source said that Lenskart Solutions, formerly known as Valyoo Technologies, was valued at around Rs. 1,600 crore (around $240 million) following the latest investment.
International Business Times, India had reached out to Lenskart to get its valuation figure after the latest funding, however, the company declined to disclose the information.
IFC's investment in Lenskart will support the company's growth and help fulfil the gaps in the Indian eye care market, Pravan Malhotra, IFC's co-lead for global internet investments and lead for VC investments in South and Southeast Asia, said in the statement.
"The Lenskart investment is a part of IFC's Venture Capital group's strategy to invest in innovative Internet, Healthcare and Technology companies across emerging markets," Malhotra, who will now join Lenskart's board of directors with the latest investment in the company, said.
Lenskart had raised Rs. 135 crore last year in a funding led by TPG Growth; just before that Rs. 60 crore was raised by the same investor in November 2015, putting the company's worth at Rs. 1,000 crore, the ET reported, citing the Registrar of Companies filings. In 2013, the company had raised Rs. 53 crore from Unilazer Ventures Pvt. Ltd and IDG Ventures. Established in 2010, Lenskart has raised almost Rs. 600 crore in funding from investors so far.
Related