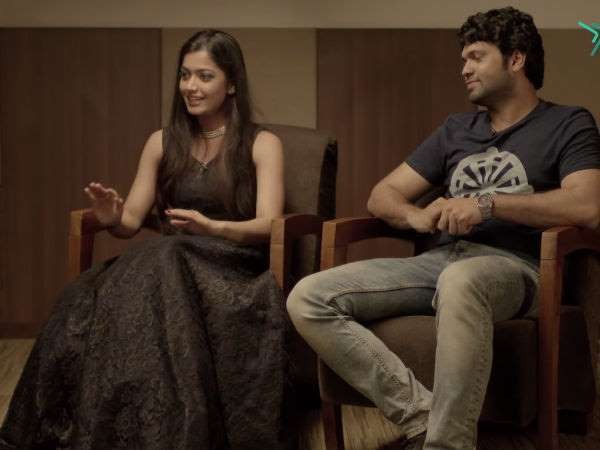 Rashmika Mandanna and Rakshit Shetty's manager has denied rumours that the couple is on the verge of calling off their engagement. She says that they are very much together and there is no truth in the news.
Rashmika Mandanna, who is currently busy promoting Geetha Govindam, is creating a right kind of buzz in the media with some big-ticket projects from Telugu and Kannada lined for shoot. But it was rumoured that the actress is seriously focusing on her acting career and she is not showing any interest in her relationship with Rakshit Shetty. She is reportedly responding to his phone calls.
"She wants to concentrate on her career and do more Telugu films. So she is not even thinking about the idea of marriage at present," a source told Deccan Chronicle, adding, "She is not taking her engagement with Rakshit seriously and it may break at any time."
Rashmika Mandanna recently shared a photo featuring Vijay Deverakonda carrying her on his back in Geetha Govindam. Some of Rakshit Shetty fans, who were not happy with the poster, trolled her saying that it was inappropriate to romance Vijay after being engaged to someone else.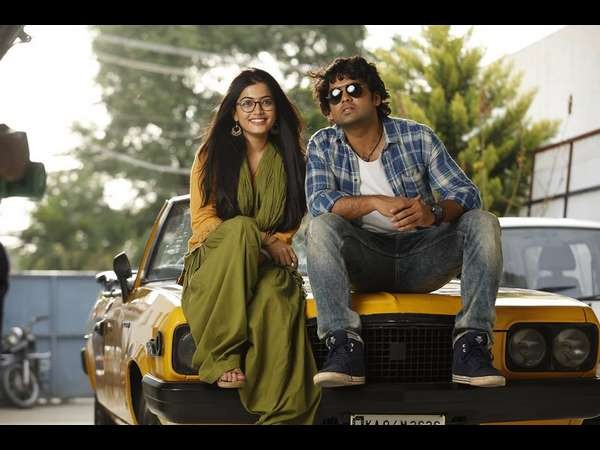 The actress was upset with this misogynist mentality and blasted the trollers. She had said that she has every right to romance if an actor is allowed to do it after his marriage. Apparently, the rumours started doing rounds about Rashmika Mandanna calling off her engagement with Rakshit Shetty.
But the manager of Rashmika and Rakshit has refuted rumours about their breakup. "They attended an event together in Bangalore day before yesterday. There is nothing that sort of thing happening. In fact, the two will be attending the premiere of Katheyondu Shuruvagide, which is being held today," she said.
"People in Tollywood may not be aware of these things. Hence, they are spreading these rumours. Media is hungry of TRP and views. Since Geetha Govindam is releasing coming week, maybe someone has randomly picked it up. But there is no truth in the news and they are very much together, added she.
However, Rashmika Mandanna and Rakshit Shetty, who fell in love with each other on the sets of Kirrik Party, got engaged on July 3, 2017. The couple reportedly celebrated the first anniversary of their engagement and the great bonding between the two is clearly visible on the posts on social media.