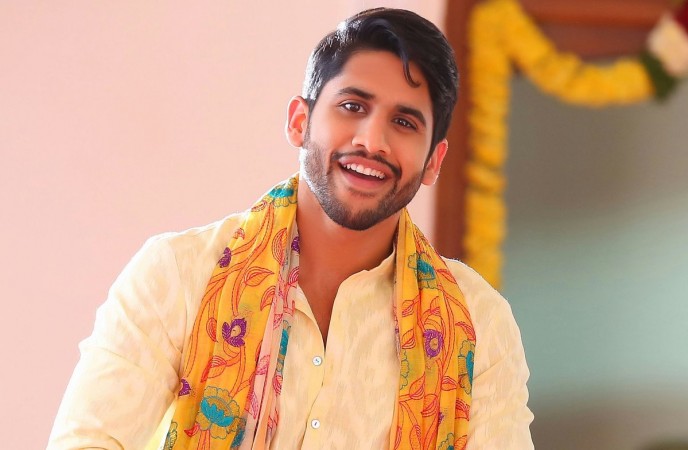 Actor Naga Chaitanya's Rarandoi Veduka Chuddam (Ra Randoi Veduka Chudham/RRVC) has made decent collection at the worldwide box office in the first weekend and crossed the mark of Rs 15 crore in three days.
Riding on huge hype and promotion, Rarandoi Veduka Chuddam was released in good number of cinema halls across the globe on May 26 and received superb response everywhere. The movie collected Rs 6.90 crore gross at the worldwide box office on the first day and became the biggest opener for Naga Chaitanya, beating the records of his previous releases.
The audiences were impressed with comedy and romance in Rarandoi Veduka Chuddam, but they were not happy with the routine plot and lengthy narration in the second half of the film. Overall, most of the movie buffs were contented with it and the word of mouth boosted its business on Saturday and Sunday.
Rarandoi Veduka Chuddam has collected approximately Rs 16 crore gross at the worldwide box office in the first weekend. The movie has shattered the record of Naga Chaitanya's previous big hit Premam, which raked in Rs 15 crore gross in the global market in its opening weekend.
Rarandoi Veduka Chuddam is reportedly made on a budget of Rs 20 crore and its theatrical rights fetched Rs 18 crore for the producer. The Naga Chaitanya and Rakul Preet Singh starrer movie is estimated to have earned over Rs 10.05 crore for its global distributors in three days and recovered 55 percent of their investments.
Here are the details of the day and area-wise earnings for the distributors of Rarandoi Veduka Chuddam. These numbers are based on various sources and may vary from the actual figures released by the makers. All the figures are in Rs and crore.
| | | | | |
| --- | --- | --- | --- | --- |
| Area | Day 1 | Day 2 | Day 3 | Total |
| Nizam | 1.08 | 0.88 | 0.96 | 2.90 |
| Ceded | 0.51 | 0.35 | 0.48 | 1.34 |
| Vizag | 0.45 | 0.39 | 0.40 | 1.24 |
| G East | 0.35 | 0.18 | 0.22 | 0.75 |
| G West | 0.27 | 0.14 | 0.16 | 0.57 |
| Krishna | 0.28 | 0.21 | 0.25 | 0.74 |
| Guntur | 0.37 | 0.21 | 0.21 | 0.79 |
| Nellore | 0.11 | 0.06 | 0.08 | 0.25 |
| AP/T total | 3.42 | 2.42 | 2.76 | 8.58 |
| US | 0.40 | 0.24 | 0.18 | 0.82 |
| Rest of world | 0.30 | 0.20 | 0.15 | 0.65 |
| Global Total | 4.10 | 2.86 | 3.09 | 10.05 |