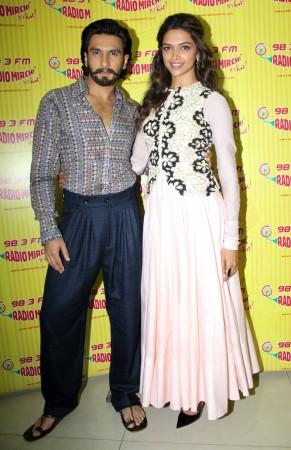 Ranveer Singh is known for his strong and clear opinions on issues. While he went completely silent on the AIB Roast controversy, a certain comment on his personal life got his goat.
Deepika Padukone had, a few weeks ago, spoken openly about her battle with depression. Boyfriend Ranveer was left disappointed after reasons of her mental illness were linked with his. He took to Facebook to slam reports which said the much-in-love couple had a common cause which led them to depression.
"Talk about Monday morning blues. Picked up yesterday's paper and read this 'fairy tale' of my depression about an intensely personal tragedy. Much worse, it was shamelessly aligned with another person's conflict and both these unrelated stories were made to connect for a sensational effect; deplorable to say the least," he posted on Facebook.
Calling the news piece 'uncouth' and 'an outright disrespectful imposition', he went on to say how the facts weren't checked with the actor. "Classic case of utterly IRRESPONSIBLE JOURNALISM. Is there any accountability? Or is the power of the pen now the terror of the pen?" he wrote in his update.
The ever-energetic actor also mentioned in his post how his visit to the therapist is complete hogwash. This revelation is in stark contrast to the information provided by a source to DNA. "Ranveer doesn't like to show his emotions in public, but people close to him, especially Deepika knew that this tragedy had hit him hard. She saw him struggle with his grief mixed with guilt. He even saw a therapist for a while."
In other news, Ranveer will be seen in Zoya Akhtar's "Dil Dhadakne Do" alongside alleged ex-girlfriend Anushka Sharma. Meanwhile he has been filming Sanjay Leela Bhansali's dream project "Bajirao Mastani" for which the actor has got a snazzy haircut.