The high energetic Ranveer Singh is recently keeping it low because of the Padmavati row. In fact, all the cast and crew, including Sanjay Leela Bhansali, Deepika Padukone and Ranveer Singh, have been advised to keep calm until the movie's release.
But the fans are really missing the hyper-active Ranveer's charm. Thus, his recent tweet about a "notorious" surprise has made us curious.
"A 'notorious' surprise coming your way tomorrow ;) Stay Tuned...!" Ranveer tweeted.
What can it be? Is it related to Padmavati? Or is it some other project?
The Gully Boy actor has left us curious and excited at the same time with this tweet. Now, fans have to wait a day to pass by.
A 'notorious' surprise coming your way tomorrow ;) Stay Tuned...!

— Ranveer Singh (@RanveerOfficial) December 6, 2017
While the country is trying to solve the mystery, we wonder whether it's related to a commercial of one of his brands. Before the recent tweet, Ranveer has posted a picture of him and his collaboration with the brand Adidas.
Maybe Ranveer is set to appear in a notorious commercial video for this brand. But Ranveer, we really hope it's about Padmavati as fans are eagerly waiting to see you as Alauddin Khilji – isn't it?
Also, as soon as the movie will release, fans will get to see his flamboyant activities – which people are really missing.
But the actor can't do anything as director Bhansali himself has given the orders. "Ranveer just doesn't know where to stop. He loves to dress up in loud colours and talk just as loudly. However, he is respectful of certain people's wishes. In fact, there are two filmmakers, who he listens to — Aditya Chopra and Bhansali," Deccan Chronicle quoted a source as saying.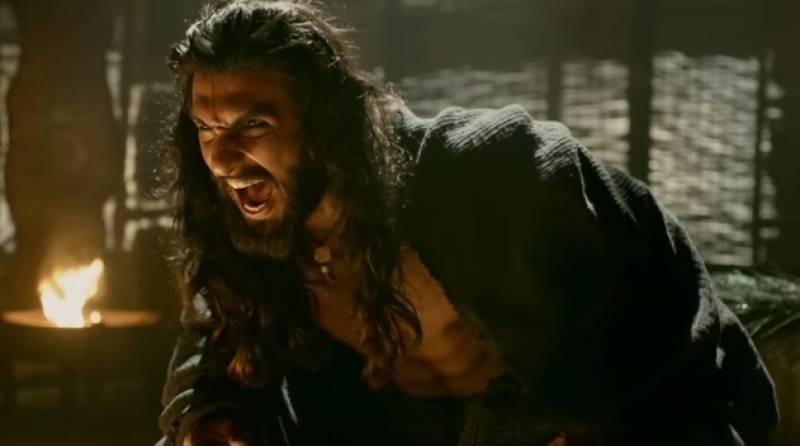 "Bhansali called Ranveer over, and told him very clearly to lay low and desist from all his flamboyant activities, till Padmavati releases," the source added.