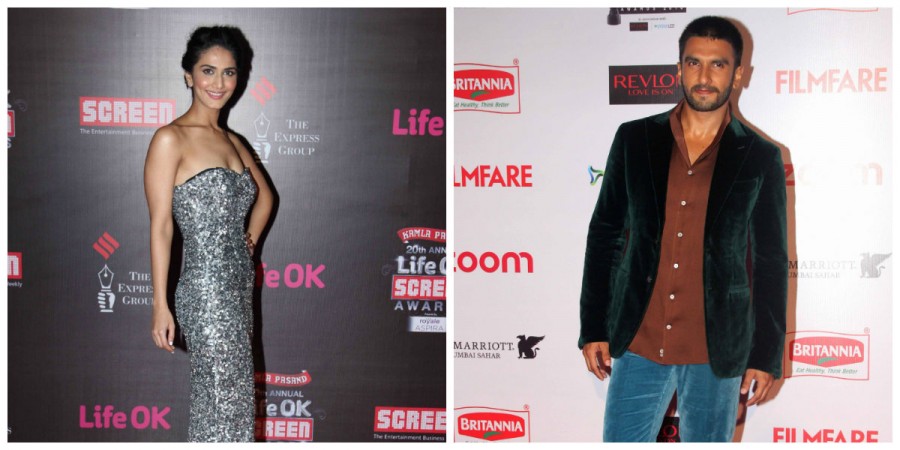 After Aamir Khan, looks like Bollywood's current heartthrob Ranveer Singh will bare it all for his upcoming release. Apparently, Ranveer will shed his clothes for Aditya Chopra's directorial film "Befikre."
Aditya's directorial "Befikre" is inspired by erotic drama "Last Tango in Paris." The makers already surprised viewers with the first look, which features Ranveer kissing the lead actress Vaani Kapoor, and now they are ready to give another surprise to their viewers.
According to reports, Ranveer will shed his clothes, but it is not clear whether the film will have frontal nudity scene. Aditya has decided to shoot the scene aesthetically and the scene will catch the imagination of youths, Box Office Capsule reported.
Also, reports suggest that the film, which is being shot in Paris, will have 23 kisses. Ranveer and Vaani will kiss 23 times, which is probably the highest number of kisses, in the film, BollywoodLife.com reports.
With 23 kissing scenes and Ranveer's bare it all act, looks like the Yash Raj Films' is working hard to offer something new to its audience who generally looks for romance. However, it remains to be seen whether the film will be able to impress the Censor Board of India.
Meanwhile, Aamir had set tongues wagging in 2014 after he posed naked in the opening scene of the film "PK." The actor bared it all with just a transistor covering his front. Also, there were reports that Hrithik Roshan will shed his clothes for his film "Mohenjo Daro." However, there has been no confirmation about it.