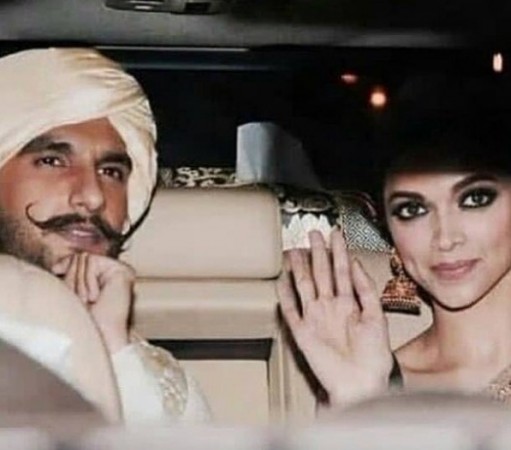 Deepika Padukone and Ranveer Singh are having a two-day long wedding ceremony overlooking the beautiful view of Lake Como in Italy. While the glimpses of the wedding venue look drop-dead gorgeous, it certainly came with a very high cost.
As expected, the star couple is having a luxurious marriage, and are glad to spend a hefty sum on the same. Although Ranveer and Deepika are having a private wedding ceremony with very limited guests, they have made sure to make it as royal as possible.
According to India Today, the pair has fully booked a posh resort that has 75 rooms, four restaurants and bars, an al fresco terrace with a complete view of the lake, four conference rooms, a spa, indoor swimming pool and an outdoor floating pool on the lake. In addition, the resort is surrounded by a huge botanical park that covers an area of 26,000 square meters.
The report further stated that the average cost of each room at the luxury resort is close to Rs 33,000, which means Deepika and Ranveer are spending around Rs 24,75,000 per day just on the accommodation. As the resort has been booked for a week, the total cost of accommodation is Rs 1,73,25,000.
In addition, 12 florists have been specially brought from Florence to decorate the venue. Also, chefs have been brought from Switzerland to take care of the cuisine department. The heavy security that has been deployed around the resort further adds to the cost of the big fat wedding.
The marriage ceremony will be held in two traditions – one in South Indian style and the other in Sindhi fashion. After the wedding, Deepika and Ranveer will host two reception parties – one in Bengaluru and another in Mumbai.
The Bengaluru reception will be held on November 21 at Leela Palace. It will be primarily attended by close friends and family members.
The couple will also host another big party at The Grand Hyatt in Mumbai on November 28. This is expected to witness the presence of who's who from the industry.