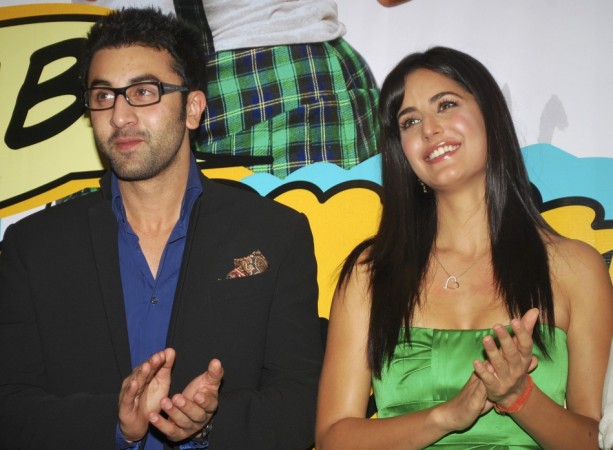 Ranbir Kapoor has finally broken his silence over the pictures of him holidaying with rumoured girlfriend Katrina Kaif in Spain.
The actor recently told Press Trust of India that he has no issues with the pictures that were published in a magazine.
In July, Stardust magazine published the photos of Ranbir and Katrina spending time together on the beaches of Spain. The photos indicated that the two were "more than just good friends".
However, the photos drew huge criticism from Katrina as well as other Bollywood celebrities, who said that the press invaded into Ranbir and Katrina's personal life.
But the "Besharam" actor has no problem with the photos snapped by paparazzi. He said that as a celebrity, one has to be prepared for everything.
"I am actor and when I was growing up I had a favourite actor. I also liked reading about their lives. As an actor you have to be prepared (for it)," he told PTI.
He also added that "he can't stop everyone from discussing about his personal life, but he wants to maintain sanctity of it."
Who said what on Ranbir and Katrina's bikini clad pictures:
Katrina Kaif: The actress issued a letter to the media accusing them of invading into her personal life and crossing the limits. In her statement, she said the photos were taken without permission when she was holidaying and were later published for a commercial purpose. "There is a breed of journalism that preys on celebrities in the worst possible manner crossing all lines of privacy and decency. Running these pictures shows support for this school of journalism," she said.
Kareena Kapoor Khan: The Nawabi bahu supported Katrina and Ranbir saying there is no harm in wearing a bikini on the beach. But she also said that its "difficult to give the paparazzi a slip. Moreover, they are just doing their job."
Rishi and Neetu Kapoor: Ranbir's parents were unhappy about their son's personal life going public. The star parents believed that the photos might affect his career.
Deepika Padukone: The "Chennai Express" actress who is Ranbir's ex-girlfriend said that as a celebrity Katrina should have been little careful. "It has never happened with me. I believe if you are a celebrity or public figure... these things are bound to happen. And I don't think you can accuse anybody of anything," she told PTI.
Salman Khan: Katrina's ex-lover said that publishing private pictures of celebrities is wrong. He also added that "no one has the right to infringe the other person's personal space."