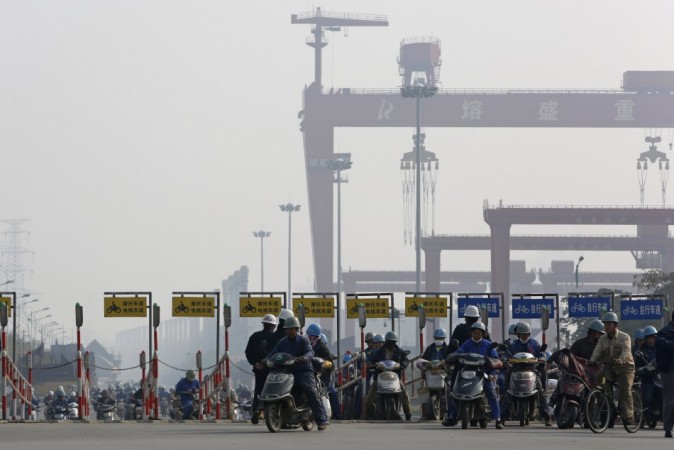 Drugmaker Ranbaxy Laboratories Ltd (RANB.NS), which has agreed to be acquired by Sun Pharmaceutical Industries Ltd (SUN.NS) for $3.2 billion, posted a loss in the March quarter, hit by write-offs related to regulatory sanctions.
A series of import bans by U.S. regulators on Ranbaxy's plants, citing poor manufacturing quality, has hurt sales in the United States, its primary export market.
The U.S. Food and Drug Administration in January banned the sale of drugs made with ingredients prepared at Ranbaxy's Toansa plant in India after an inspection found the factory's processes did not meet the FDA's manufacturing standards.
Ranbaxy, owned by Japan's Daiichi Sankyo Ltd (4568.T), said on Friday it had made a provision of 629.5 million rupees ($10.5 million) in the quarter for inventory write-offs and other costs related to the ban.
It also made a provision of about 700 million rupees for impairment of goodwill in subsidiaries and reduction in the value of an investment in an associate, the company said in a statement. It did not give details.
As a result, Ranbaxy reported a net loss of 736.54 million rupees for January-March, compared with a profit of 1.26 billion rupees a year ago. The mean estimate of 22 analysts was for a profit of 958.7 million rupees, according to Thomson Reuters data.
Net sales rose 1.2 percent to 24.4 billion rupees.
Ranbaxy said it had responded to the FDA's concerns related to the Toansa plant and that shipments from the facility were likely to be "resumed shortly".
The Toansa ban followed similar action at Ranbaxy's three other India plants. That left its New Jersey subsidiary Ohm Laboratories Inc as its only permitted maker of drugs for a market that accounted for 32 percent of sales in the latest quarter.
The company is working closely with regulatory agencies to address their concerns, Chief Executive Arun Sawhney said in a statement.
Shares in Ranbaxy, valued at about $3.3 billion, ended down 1.3 percent at 463.55 rupees on Friday, while the Mumbai market rose 3 percent.
($1 = 60.0050 rupees)