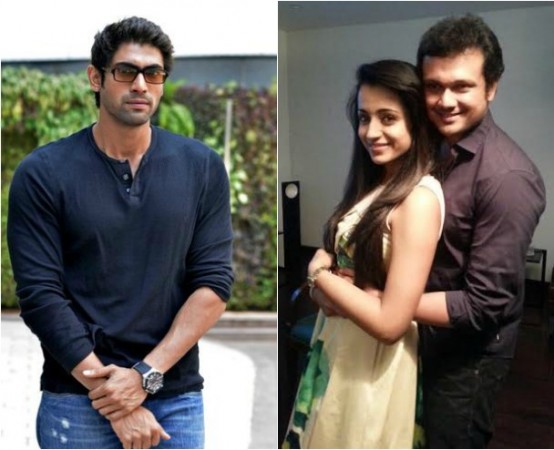 Actress Trisha Krishnan has reportedly called off her engagement with fiancée Varun Manian. The buzz in the T-Town is that Rana Daggubati is the reason behind the split between the two.
Photos: Trisha-Varun Engagement | Rana Daggubati
Trisha got engaged to Varun at a private ceremony in Chennai on 23 January and they had planned to tie the knot in March. When their marriage did not take place, rumours about their breakup started doing the rounds around early April. But it is rumoured that their relationship hit a rough patch after Valentine's Day.
The actress, who was reportedly staying away from Varun and she was said to have given a miss to a marriage in Varun Manian's family. She was also spotted with the engagement ring on at a recent event. She recently rejected Varun's film, which is being made under his own production house Radiance Media. All these aspects have fuelled the rumours that she has ditched Varun for Rana.
A lot has been spoken and written about Trisha and Rana Daggubati's love affair in the past, but they have often denied the claims. However, the buzz in the film world is that Rana's late grandfather producer D Ramanaidu, who passed away on 18 February, had not approved his marriage with her.But after his death, Trisha has reportedly hooked up with Rana once again.
Regretting her hasty engagement, the actress is said to have taken her marriage proposal to Daggubati's family again. After getting a positive sign from the D family, she decided to part ways with Varun Manian. She is expected to make an official confirmation about her breakup soon.