Golden girl Ramya, who was once most-sought after actress of Sandalwood, was known as a controversial queen. Her outspoken attitude had landed her in trouble on numerous of occasions.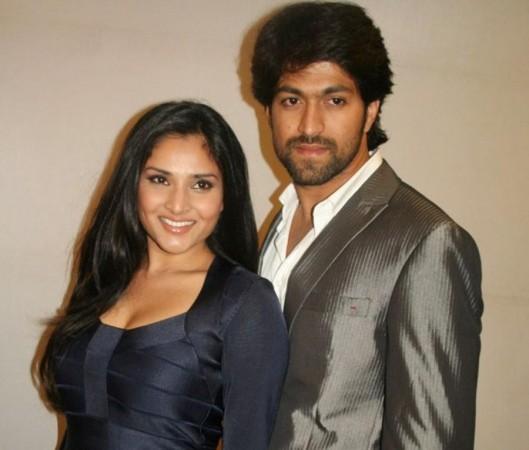 One such incident was when Ramya had lashed out at Yash on Twitter. Those comments were deleted by the actress later, but by then it was late as many media houses had taken up the issue. Her remarks had taken the audience by surprise since she was saying a lot of positive words about the Rocking Star during the interviews of their movie Lucky.
Ramya's Allegations
The actress-turned-politician had posted a series of tweets making some strange allegations against Yash. According to Ramya's posts, the KGF star had warned a channel not to telecast her solo interviews failing which he would never speak to them, again.
She had further alleged that Yash had also attempted to remove her name from the promotional interviews. Among all her comments, Ramya's strong tweet that he would never be successful with so much of ego had caught the people's attention.
Yash Proves her Wrong
Today, Yash has proved her wrong by becoming the most-successful actor of the Kannada film industry and one of the biggest stars of South India following the massive success of Prashanth Neel's KGF: Chapter 1.
Ramya's Tweets
Her series of tweets her shared below:
@divyaspandana: I shouldnt take up for people who have no gratitude and respect. Such people will never go far,their ego will eat them up!Lesson learnt well"
@divyaspandana: I was wrong about Yash. I am shocked by his words to a journalist today. I had an interview scheduled at 5 30pm and since nobody else"
@divyaspandana: back later saying yash had asked her not to telecast my solo portions of my interview and if she did he would never speak to the channel!!
@divyaspandana: Infact he even wanted my name out of the posters!! everytime the producer wanted it back, he would instruct the designer to remove it!!
@divyaspandana: All this behind my back! And I like a fool took up for him,little did I know I would face this myself! Be nice and see what you get!!