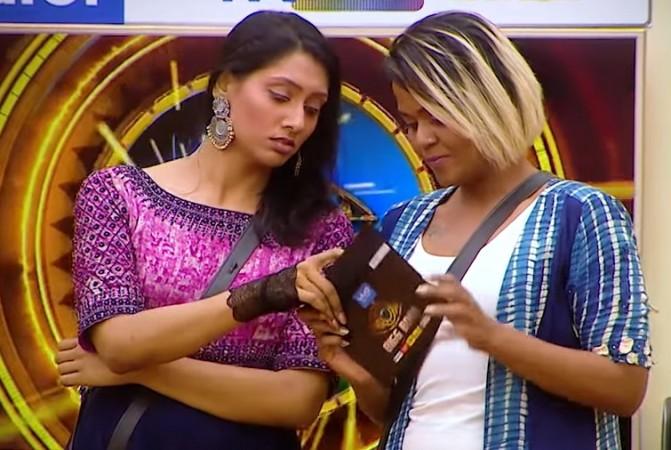 Are the Bigg Boss Tamil 2 audience in for one more surprise? The buzz is that there will be one more elimination before the grand finale.
In the latest promo posted on the social media sites of Vijay Television, eliminated contestants Ramya NSK and Vaishnavi are entering the house. The former announces that the journey of one contestant will end today.
The clip shows the inmates talking about the elimination and Vaishnavi gears up to announce the name of the contestant who would leave the house.
However, it appears like the duo is playing a prank on the inmates. On closely observing Vaishnavi and Ramya's expressions, it seems they are not serious and trying to make the inmates nervous by talking about eviction.
If true, then, three contestants will be part of the grand finale to be held on Sunday, September 30. It has to be noted that the first season had four finalists – Aarav (winner), Snehan (runner-up), Harish Kalyan (third place) and Ganesh Venkatraman (fourth place).
Generally, the grand finale of Bigg Boss will have at least four finalists. In such case, there would not be an elimination before the grand finale.
Last weekend, Thadi Balaji and Yashika were evicted from Kamal Haasan-hosted show. The latter's eviction came as a surprise as people expected Aishwarya Dutta to be out of the reality show.
The teaser can be seen below: