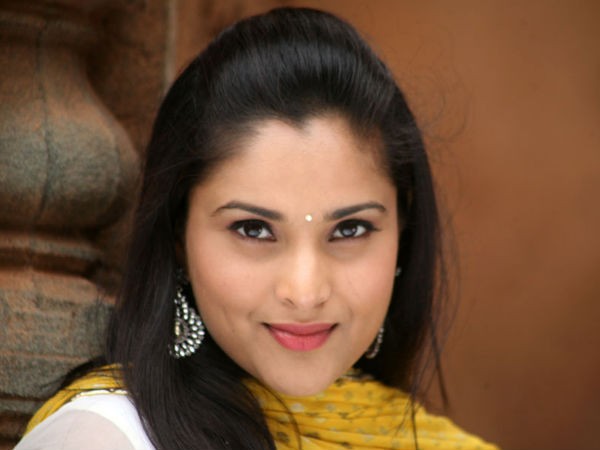 Actress-turned-politician Ramya has come under attack from netizens after she failed to pay homage to Ambareesh. The Rebel Star's funeral rites were conducted in Bengaluru on Monday, November 26, and it was attended by celebrities and political leaders across the party lines.
Ambareesh had played a major role in bringing Ramya to politics and guided her in her initial days. Further, the Rebel Star had helped her during the tough days in the film industry and stood by her when in need.
However, Ramya and Ambareesh, who died on November 24 following a cardiac arrest, reportedly had a fallout and they were not in good terms in recent years. With the actress-turned-politician failing to pay homage, the people from Mandya and a section of netizens vented their anger in strong words.
Some went to the extent of making obituary post on Ramya and declared that she was dead for them from now on.
Nonetheless, Ramya had posted a condolence tweet. She wrote, "Extremely saddened to hear of the passing of Ambareesh uncle. May his soul rest in peace. My condolences to his family. Will always remember him fondly [sic]."
Meanwhile, there are reports stating that her health issues prevented her from paying homage. A month ago she had posted a picture in which she had mentioned about suffering from a rare disease.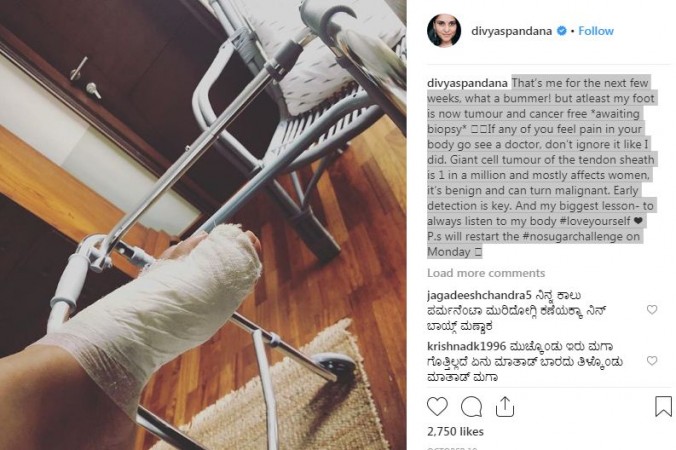 "That's me for the next few weeks, what a bummer! but atleast my foot is now tumour and cancer free *awaiting biopsy* If any of you feel pain in your body go see a doctor, don't ignore it like I did. Giant cell tumour of the tendon sheath is 1 in a million and mostly affects women, it's benign and can turn malignant. Early detection is key. And my biggest lesson- to always listen to my body #loveyourself ❤️ P.s will restart the #nosugarchallenge on Monday [sic]," the actress posted.